Hello crafty friends–today, I'm sharing a cutie lil' Taylored Expressions set of note cards and envelopes to send . 🙂 Just yesterday, I was able to take full advantage of a snow day and get many handmade cards ready to send to friends and family. It is something that always lifts my mood. 🙂
I hope you have found some inspiration over on the Taylored Expressions blog this past week with all the great sets the Creative Team has made–I have for sure! 🙂
I used TE's Give Me a Sign set for these cute little critters. I simply cut up some cardstock strips to add a little color behind the sweet tags.
I added a smidge of Glossy Accents to each to make their cute noses.
For the envelopes, I used the recently released Mini Mail. I colored them simply with colored pencils.
This little fox might be my favorite. ❤
Or maybe this cutie giraffe? Ha! 🙂 Who am I kidding, I think they are all adorable!
I also like that you can switch up the critters and sentiments–so many possibilities!
Give me a tag and some kraft cardstock, and I could be set for a long while. 🙂
Because these little guys are not too large, they are easily colored quickly with Copic Markers.
I also used a little quick stencil work on the envelopes for fun.
I think they all came together for a sweet little set, ready to address and send! 🙂
I stamped these all with Oreo ink and colored them in with Copic Markers. I die cut and scored the card panels with the strips of cardstock, adding the sweet tags on top with some twine.
Also, one other fun little tidbit, before I share my supplies… An opportunity to order a personalized stamp for all the projects you put so much love into! ❤
There is a TE Pop Up shop where you can order your own personalized stamp? I was so excited to be gifted this one from TE. I am thinking I might need to order another… wink wink. 🙂
The Personalized Pop-Up Shop goes through this Sunday, February 3rd, so make sure to order your own today! There are 4 different designs to choose from and you can customize the stamp with your name, website, etc. Click here to get more details and to order your stamp today!
You can find all my supplies and links to the Taylored Expressions Shop below:
Raccoon Card: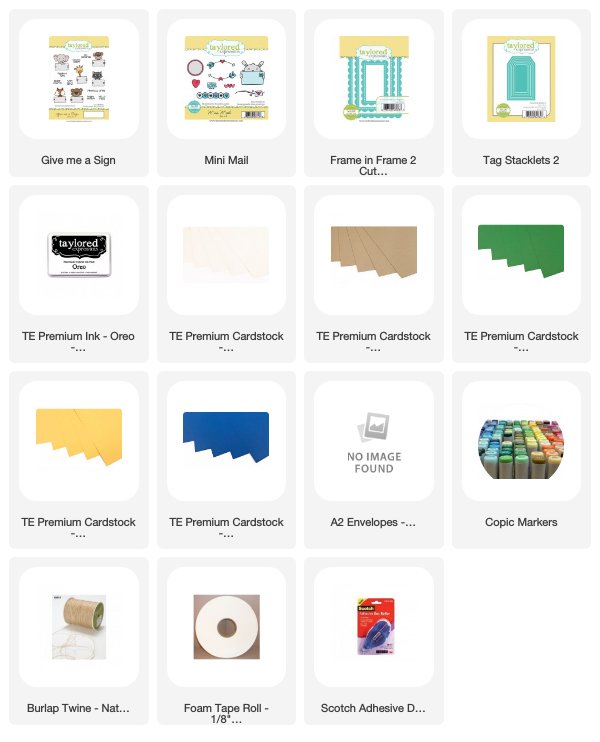 Fox Card: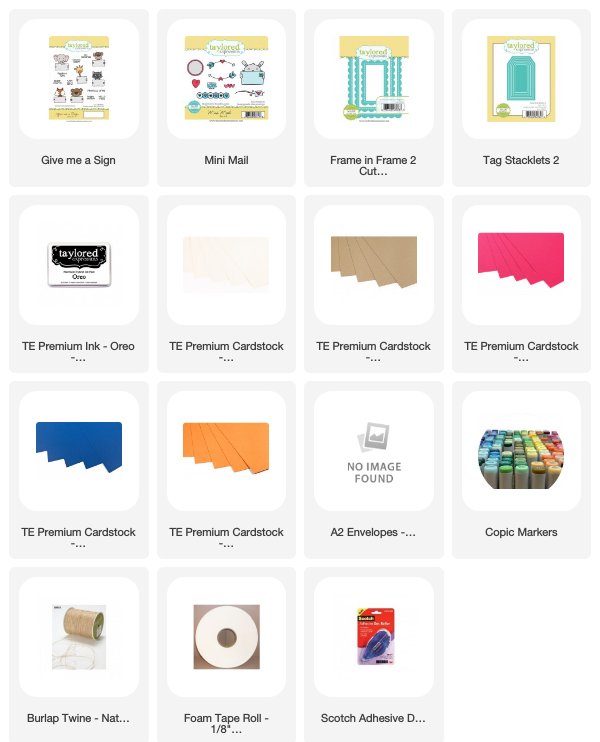 Thanks so much for stopping by! I hope you are inspired to make a handful of cards and send them out to brighten the mailboxes of your friends and family as well.
Also, be sure to check out the TE Blog! I'll see you back here soon to celebrate the next forthcoming release from Taylored Expressions! 🙂
Jill