Welcome to Release Day for Taylored Expressions February Release! Are you ready for some cuteness? I am!!
My first card here features the NEW Cutting Edge – Spring cuties, all Copic  colored and die cut out. And then STACKED!! I mean, really–who doesn't love a cute stack, with them all peeping out of these little port holes?!
I used the new Peaches n' Cream again–I told you it is my new favorite–shhhh! 😉
Goodness me, too cute! For the background on the panel there, I used the new Folk Art Tulip stencil.
Next up, this adorable little set that is fantastic to share with kids or just keep to yourself. wink wink. It's called Inky Fingers, and it is super sweet! ❤

Those bunny ears though!! 🙂 I used my fingers to stamp each little body there and filled in the little ears and rays with Copic Markers afterward.
I popped them all into these sweet little Hinged Insta-Frames and made them each shine on their own. I also used the NEW Backstory – Easter Background stamp for the card panel, stamped in Mint.
And as a little something extra special (to me, the completely biased writer here): Here is a sweet little card my son made! Here's the in progress photo…I'd have cleaned up my desk mat there if I knew we were going to be taking photos and this video to share! It was very impromptu cardmaking here! Ha!
Always picks Candy Corn because it is Orange and it is called Candy Corn! 🙂 He wanted to make a heart of hearts–that is what all those little pictures are. ❤ Just melts me!
I even have a little video of fast motion if you'd like to watch? Here you go:
My hubby took his new card to work–how sweet is all this! ❤ Makes my heart so happy! It's love inside love inside love! 🙂
You can find all my supplies and links to the Taylored Expressions Shop below.
Stacks of Love: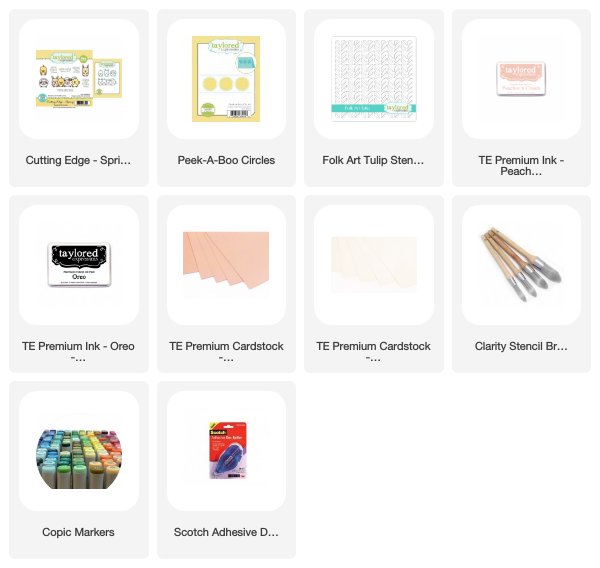 Thumb Bunny: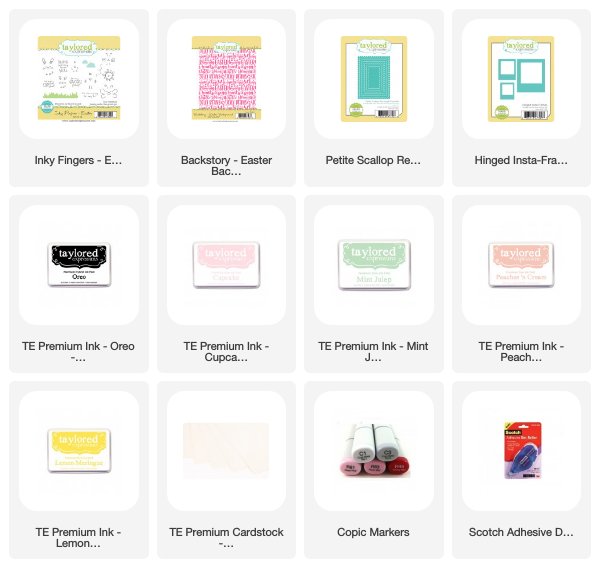 All these products are available now over at Taylored Expressions! And all the new colors! Hooray!!
If you missed my previous posts for Taylored Expressions February Release Week, check those out by these links: Day 1 , Day 2 or Day 3.
Thanks so much for stopping by this week and I hope you have been inspired to celebrate Spring!!