Welcome to Release Day for Taylored Expressions May Mini Release! All the new products for this cute release are available over at Taylored Expressions now! Yay! Check out the Taylored Expressions Blog HERE for all the latest info!
My first card this week features the NEW Dadisms stamp set. ❤ These sentiments are SUPER fun! This spider one is perfect for both my Dad, and my husband, and my brother…and… Ha! I do not enjoy spiders in the house. Outside: I just avoid. Inside: No thank you. 😉
I never tire of paper strip cut sentiments. Just love the stripes and the color combos you can create! I whipped that up and die cut the Caps Lock Dad–great bold font–enjoy these so! 🙂 Add a little foam tape and POW!
The new Dadisms set is full of sentiments that crack ME UP! 🙂 Love this set! This spiders one gets me completely. Hopefully my Dad will get a kick out of it too! 🙂
You can find all my supplies and links to the Taylored Expressions Shop below.
Dad: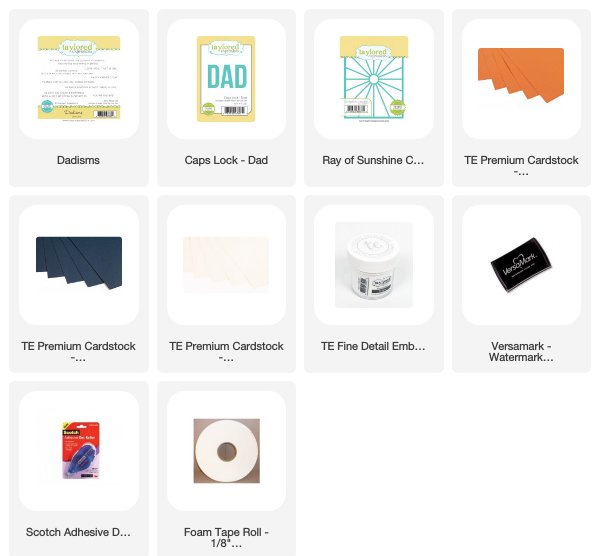 All these products are available now over at Taylored Expressions!
Thanks so much for stopping by today–I'll be back tomorrow with some cutie patooties!! 😉