Hola! I hope you have enjoyed all the fun here and over at Taylored Expressions this week! I'm here for Day Three of sharing what my friend Laurie Willison created in conjunction with Taylored Expressions! These stencils are available over at Taylored Expressions now! 😊
My first card today uses one of the new rectangle stencils on top of an embossing folder. I embossed the panel first, but you could do the blend first and then emboss. I was thinking it would be fun to catch all the grooves and bits darker with my Taylored Expressions blender brushes this way. 🙂
This card is oh so lovely for Fall! And honestly, it was fairly simple to make. The part that was the most consuming was decision making, as always. 😂

This TE Hello sentiment die is one of my favorites of all, so I thought it a perfect fit! And this embossing folder: Delightful! Masks up so quick and easy with the stencil!
Next up, I have this card I made with the circle masking stencil and the edge of another masking stencil. Purple tape is your friend on this exercise. 🙂
Smile! I was trying to think of all the possible options on this color blocking and finally just had to go with some! Ha!
This card is pretty straightforward and easy to make with these quick stencils. 🙂
You can find all my supplies and links to the Taylored Expressions Shop below.
Hello card: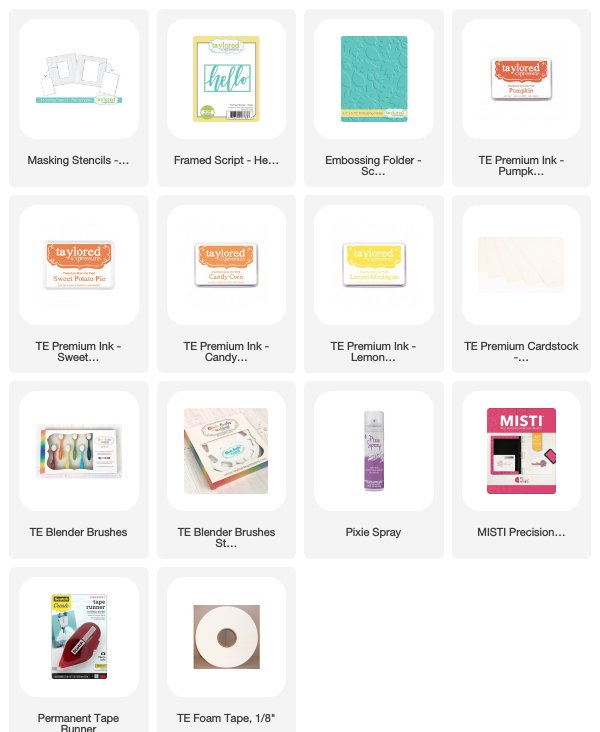 Smile card: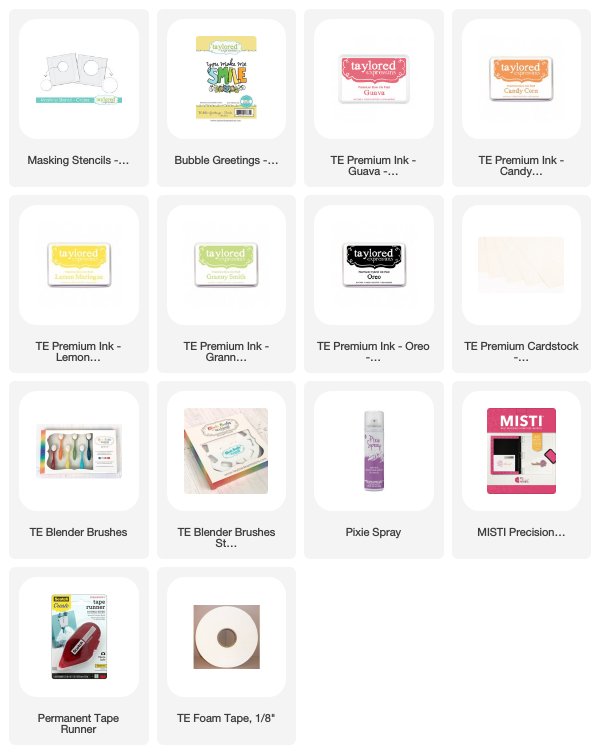 All these products are available now over at Taylored Expressions!
Also, there's this note: The bundle includes all four shapes for $48 plus receive a free roll of 1/2″ purple tape with the purchase of the bundle from Oct. 22 – Oct. 27.
Thanks so much for stopping by today and be sure to check out the Taylored Expressions blog and Laurie's Blog today too. ❤
If you missed my post and two cards Monday, please hop over and check those out HERE. If you missed my two cards yesterday, check those out HERE. 🙂
Thanks for stopping by! Jill 🙂