Hello and welcome to a fun week over at Taylored Expressions! It's time to give your "color go-to choices" a shake up! The TE Creative Team has really enjoyed this exercise of Quad Colors to get out of our "normal" go-to colors! Such fun! Here are all the colors below. Be sure to check out all the fun over on the TE Blog and links to all the cards!
Today, I will start out with the Quad Color called Dublin.
I thought it would be fun to create a background with a masking stencil using this combo–because–well, they blend like butta' together! 🙂
I love this little unicorn and pegasus–Dreamer! They are so stinkin' adorable. I colored them with Copic Markers and added all the little extras to make the card extra fun! 🙂 Also, I just love this sentiment! 🙂
Next up, I have the Quad Color Paris:
I love how this card came together so swiftly and lovely. This is perfect to send someone when they just need a little pick me up. ❤
Believe it or not, I do not consider myself a pastel person, so I was thinking I'd struggle with this overall pastel combo….but nope! This card came together quickly with the help of the set Spring Stems. This set has so many stamps to choose from, but I decided on simple with a repeating leaf.
I stamped everything out and then added some stitching and kept the rest pretty clean. 🙂
In a stark contrast to the perky colorful Quad Color Combos I have already used here today, now I switch over to the Quad Color called Patagonia:
I actually like using grays and such, so I think there are several possibilities with this one too. For this card, I used the Toffee color as my neutral vs. my usual, Sugar Cube. I thought it was fun to make a laughable card:
What have I done? haaaaa!! 🙂 I have to laugh because he let the camper go and run down the hill!!  ahhhh! 🙂 Run and catch it little dude!!
The little On the Road -Camper combined with the Fluffy Friends is perfect for a laugh! 🙂 I colored him Copic Markers. I also die cut the hills with the Snow Drifts die and added some Toffee ink with the TE Blender Brushes before stitching over the top. The Here Comes the Sun creates the perfect subtle background for this fun scene.
You can find all my supplies and links to the Taylored Expressions Shop below. Also, here's a sweet little reminder below about shipping you might want to take advantage of this Crafty Month…possibly. Maybe? 😉
Unicorn Card: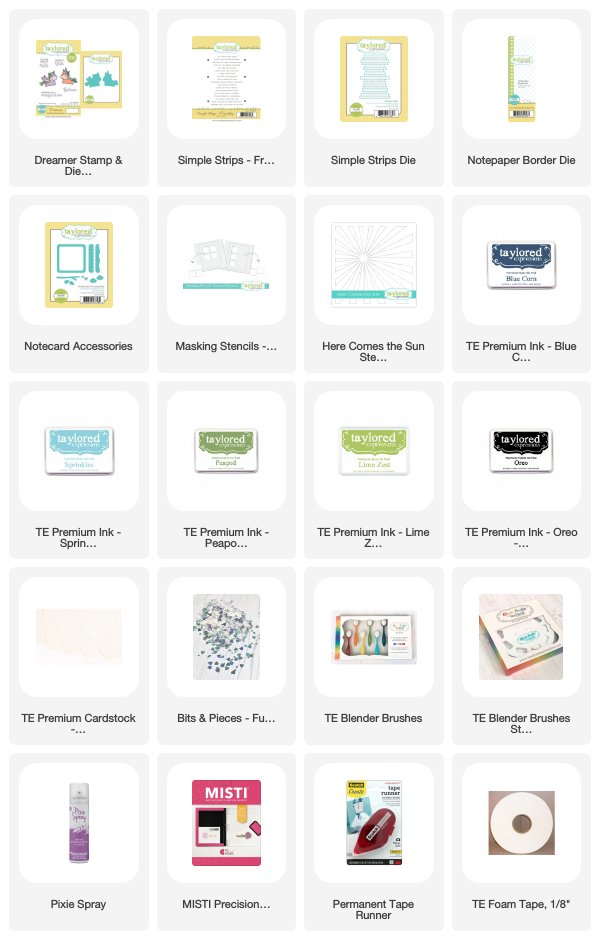 Thinking of You Card: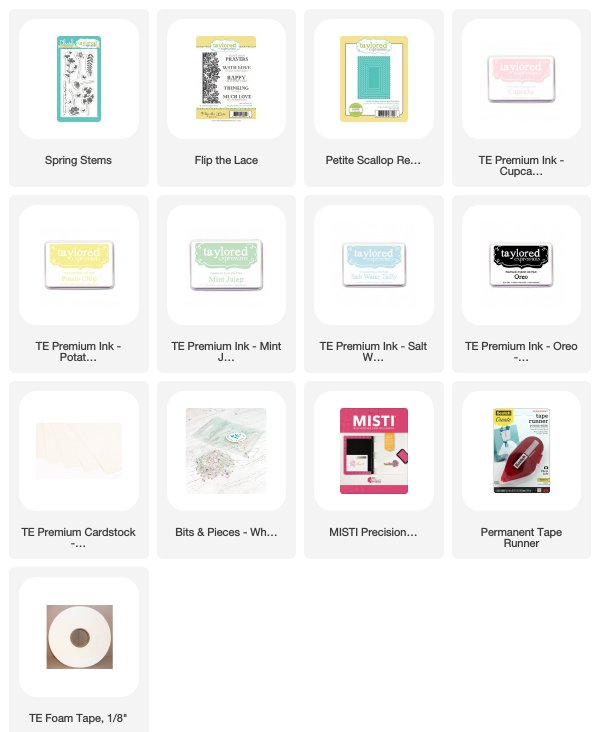 Camper card: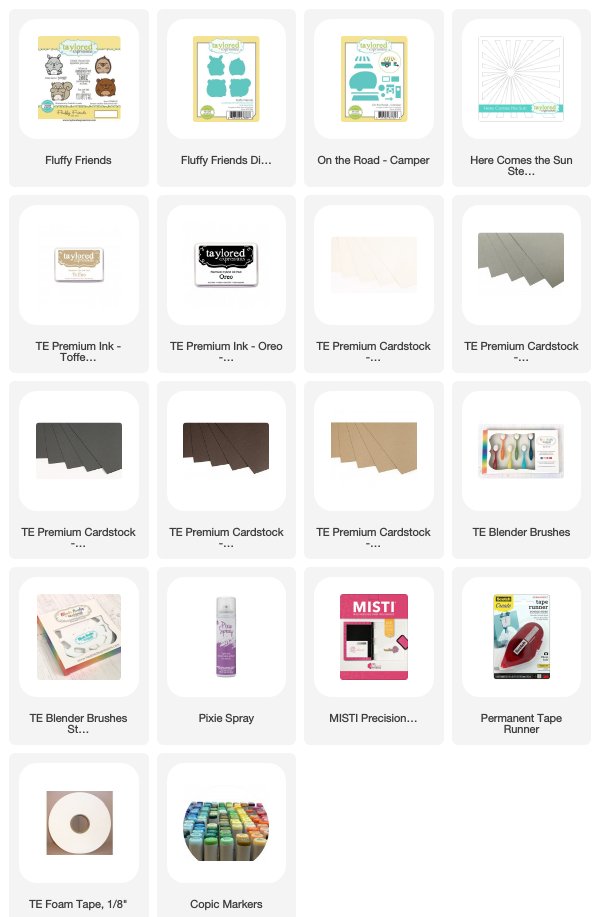 All these products are available over at Taylored Expressions! I hope you have time to check out all the Quad Color fun too! The TE Team has made a super fun array of lots of different cards with these!! And then, there is also this:
Thanks so much for stopping by! Happy Crafting! 🙂