Welcome to a fun new release celebration for Taylored Expressions! All the new products will be available over at Taylored Expressions tomorrow.
This release is full of goodness to celebrate Mom's and SO MANY others in our lives. It's a lovely release with lots of florals and fun sentiments. Let's get this party started!
This first card is a lovely burst of Spring with this sweet Doodle Flowers Background. This could be colored soooo many different ways…or watercolored, or embossed or…endless possibilities.
How sweet is this Doodle Flowers Background stamp?! Goodness: ❤ ! I colored it with Copic markers and added the sentiment. Fun and easy to do. The Building Blocks for Her are awesome because you can personalize it for so many different people.
Next up, I used the new Bouquet Whimsy. This is a lovely and super versatile set. There are coordinating dies that I used on a second card (down below), but not on the first. This one I kept very simple. When I finished this, I thought this would make a great card set to gift someone, making a handful of cards to include varying this design simply to create a couple different versions to include.
I love a clean and simple card and using the TE Rectangle Masking stencils and then stamping inside that made this easy to do. I enjoy how it turned out, especially after blending in a soft yellow background with the TE Blender Brushes.
This second card, I used both Bouquet Whimsy and the new Just Vine Background—This new Just Vine Background is moving into my top 10 backgrounds very quickly! 🙂
I stamped these flowers a couple times adding a little darker inks along the sides. You can even highlight this further simply with some Copic Markers and colored pencils if you'd like. (I didn't do that on this card.)
I put a layer of vellum over top to stamp and heat emboss the sentiment on after everything was all done. This is such a sweet card in the end.
Next up, I focused on the Just Vine Background mostly to create this card. I stamped it with three different colored inks. Starting with Granny Smith and Cilantro and then cleaning the stamp and stamping it all with a layer of Pineapple to smooth in the gaps. I was amazed at how it turned out. 🙂
I added the little flowers and dots from the Bouquet Whimsy set, followed by a few splatters of paint and the background panel was done. I decided I had to use this very funny (and OH SO TRUE) sentiment from the Inside Scoop-For Her set on the front of the card. 🙂
Once again, I used the Petite Scallop Rectangle dies (which I use extremely often, you may have noticed. 😉 ) I added some stitching and twine and all done. I think this card is a trip! I know many friends that would appreciate this one immensely– ha! 🙂
You can find all my supplies and links to the Taylored Expressions Shop below.
Happy Birthday Mom card: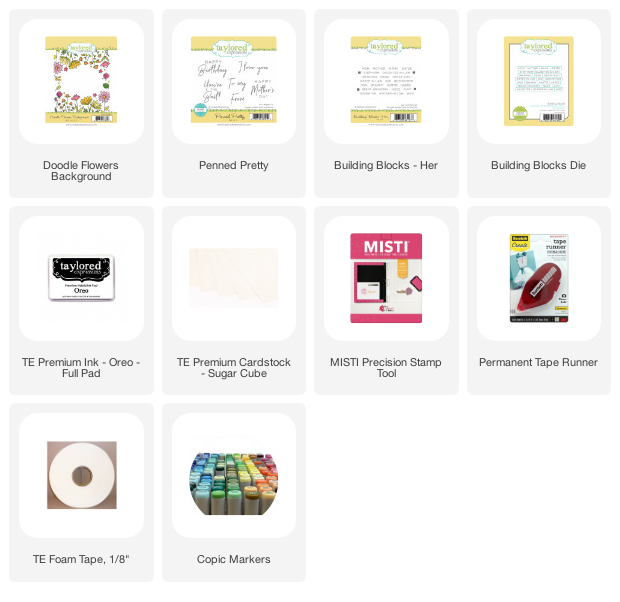 Hello There card: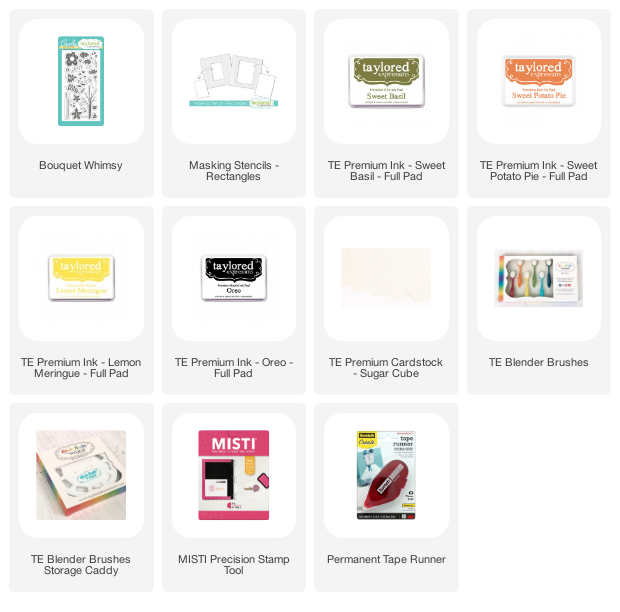 Hello card: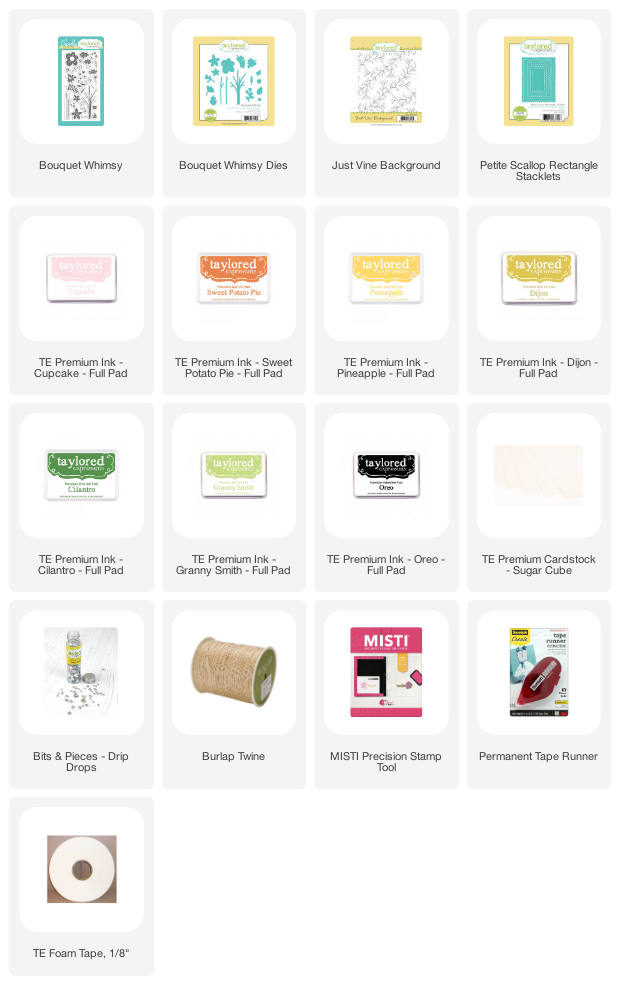 Someday card: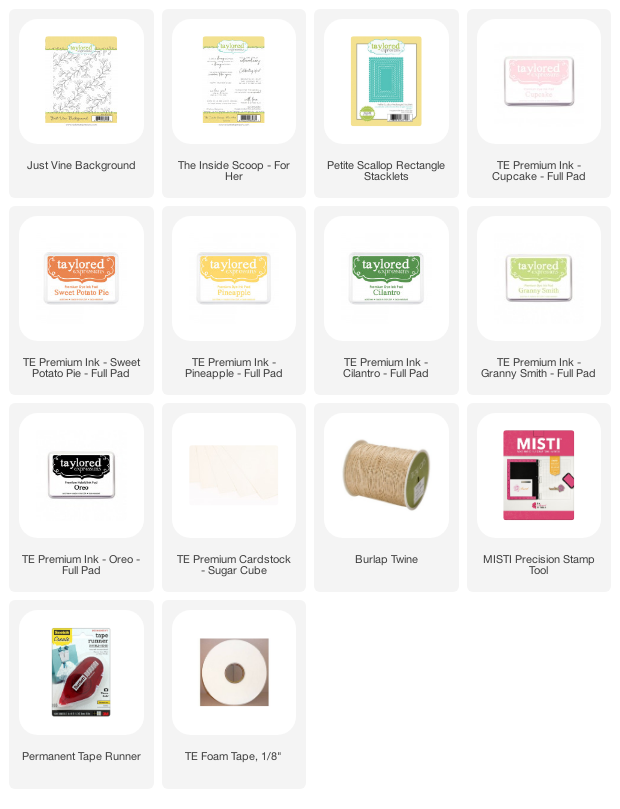 All these products are available tomorrow, Tuesday, April 14th, over at Taylored Expressions! This release is just lovely! ❤ 🙂
Thanks so much for stopping by! I hope you are finding crafting time as therapeutic as I am.
Take care 🙂