Welcome back! Today we are celebrating a new release for the Cat Lover's out there from Taylored Expressions! All the new products will be available over at Taylored Expressions tomorrow, June 16th. This release is full of sweet little feline friends!
For my first card here today, I used the new Max & Millie set– Be warned, it's adorable!!
I mean really? How cutie patootie is this little critter!!? And this sentiment is perfection for this sweet image!
I used the Circle Masking Stencils in combination with the Polka Party stencil. I just did a double mask. 🙂 It turned out fun and I love the idea of the cheese imagery being mimicked.
Next up, I used the new Loyal Friend stamp set. On this card, I think we could say I did a triple mask? Ha! I used the Rectangle Masking Stencils to create an overall border. Then I used the Heart Masking Stencil to create the heart. I used both positive and negative on the Heart Stencil, masking where I wanted the hearts and paw prints to be and not be.
The Puppy Love Layering stencils work perfectly to create a sweet backdrop for the message on this card. (just don't tell the kitties it's called Puppy Love. 😉 )
Such a heartfelt sentiment to send someone who really needs it.
I've really been into the Cupcake and Sprinkles colors lately…wondering if I am craving baked goods or just these colors? ha! 🙂
I highly recommend Pixie Spray in combo with your TE Blender Brushes to make all your stenciling action a little more fun and easy peasy! 🙂
One last card for today–this cutie little mouse from the Max & Millie set! He wanted to send a smile! 🙂 I colored him with Copic Markers and die cut him out.
I used the Hinged Insta Frames and the Lots of Love stencil to create a little space for him on this card. 🙂
I finished it off with some stitching and some Drip Drops. He's ready to mail! 🙂
You can find all my supplies and links to the Taylored Expressions Shop below.
Max & Millie card: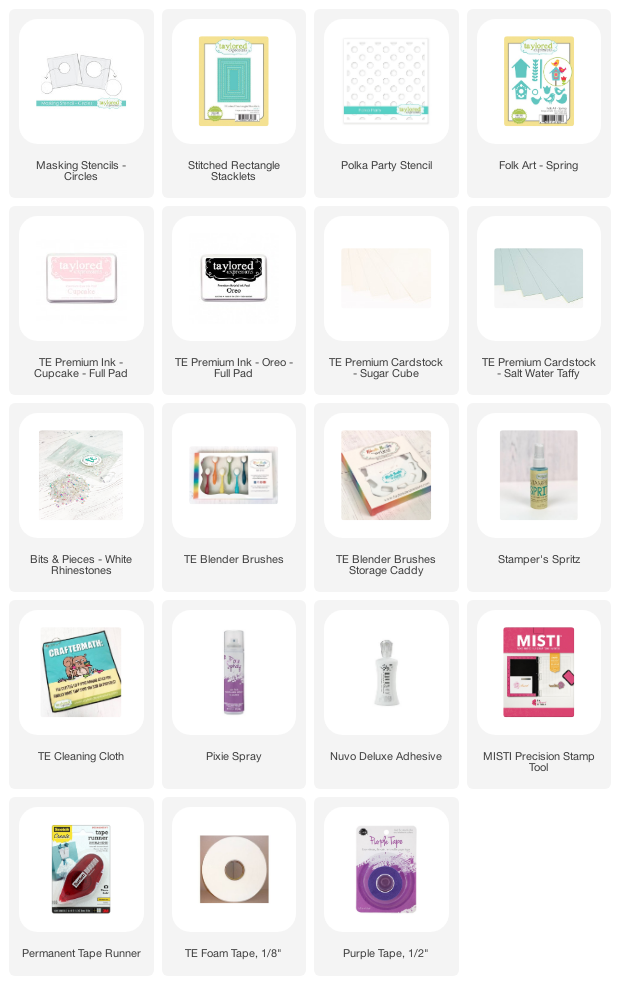 Loyal Friend card: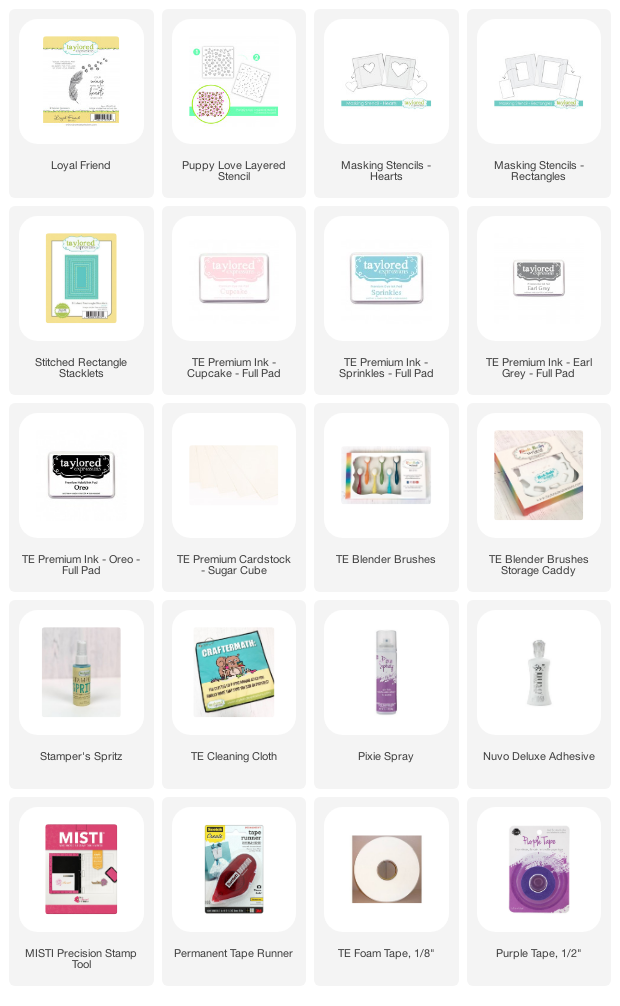 Sending a Smile card: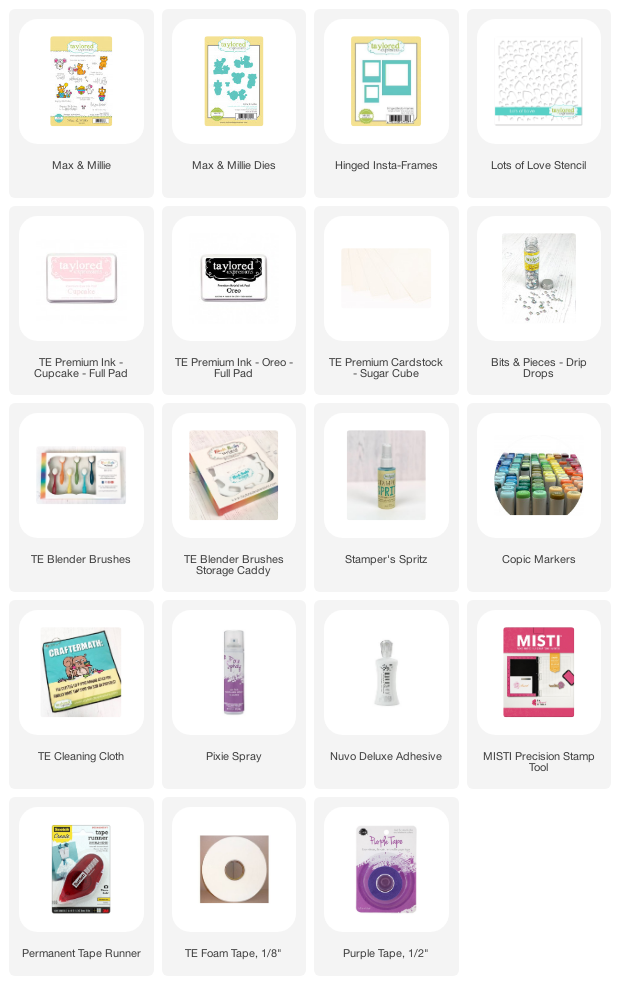 All these products are available tomorrow, Tuesday, June 16th at 9am central over at Taylored Expressions!
Find the TE Blog Post HERE with more inspiration! ❤
Thanks so much for stopping by! I hope you have a great week!
Take care 🙂