Oh it's an exciting Saturday in TE Land! There is a fun new collaboration with Taylored Expressions and Brutus Monroe–and the result is a new set of SUPER fun Simple Strips-Crafty! Ba-Bam!
These are available from Taylored Expressions NOW, August 15th! I am super excited about these new Simple Strips-Crafty, and I'm guessing I'm not alone? 🙂
For my cards, I used not only the New Simple Strips-Crafty, but I also used the new background stamp, Art from the Heart, that is FREE with purchase of $100 or more. Psssst, there is the new Simple Strips Storage, so it's a good month!
Sending you Handmade Hugs! Gah–love this with the Crafty Friends sentiment too. I colored this background with Copic Markers. I didn't think I'd actually do that ever, but here it is. Ha! 🙂
Next up, I used the From My Craft Room to Yours…. so sweet! 🙂
I love the Toffee with the little pops of red! 🙂
I also enjoy this little cutie Crafty Grumpling on the next card, paired with the Cutting Edge- Crafty! Love those little details for a crafty card ❤
He crafts so hard, he sweats glitter! Well, I know I do! 🙂
And lastly, I have a fun rainbow background with one of my favorite Simple Strips-Crafty sentiments– I used my good paper for you! 🙂 I mean, because we alllll know, we aren't using our favorite piece on any random person, that's for sure! ❤
This one was pretty quick and easy, so you could make a few lickety split and send out to those crafty friends. 🙂
Also, a little note that there is a new storage system to sort and store all your Simple Strips Storage and crafty supplies! AND a new little storage tower and carrying case! You can find all those HERE on the Taylored Expressions website. Here's a couple quick photos too….Just to help explain the happy!
You can find all my supplies and links to the Taylored Expressions Shop below.
Handmade Hugs card: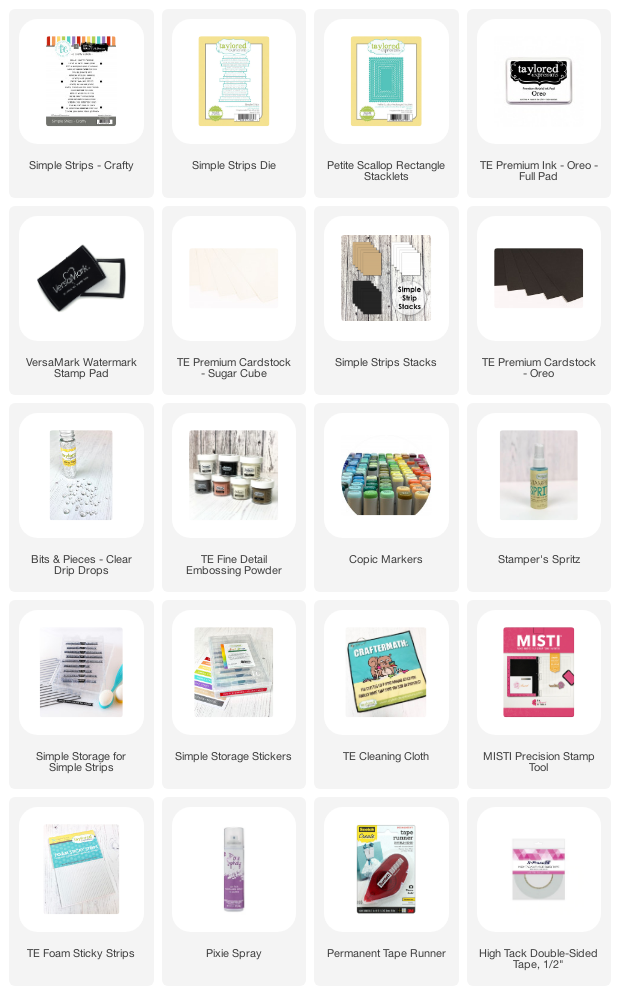 Toffee Card: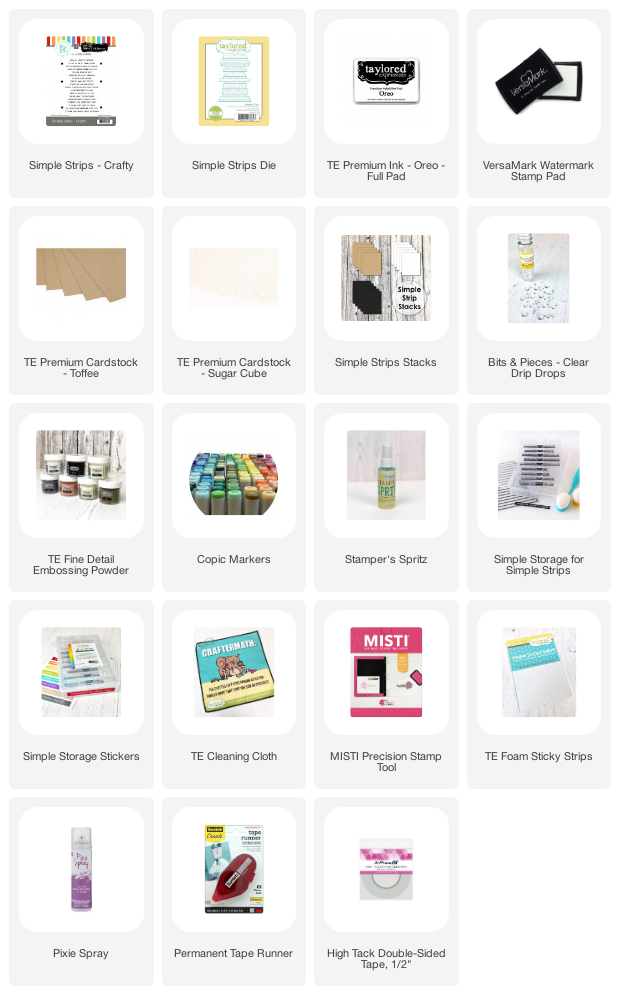 Crafty Grumpling Card: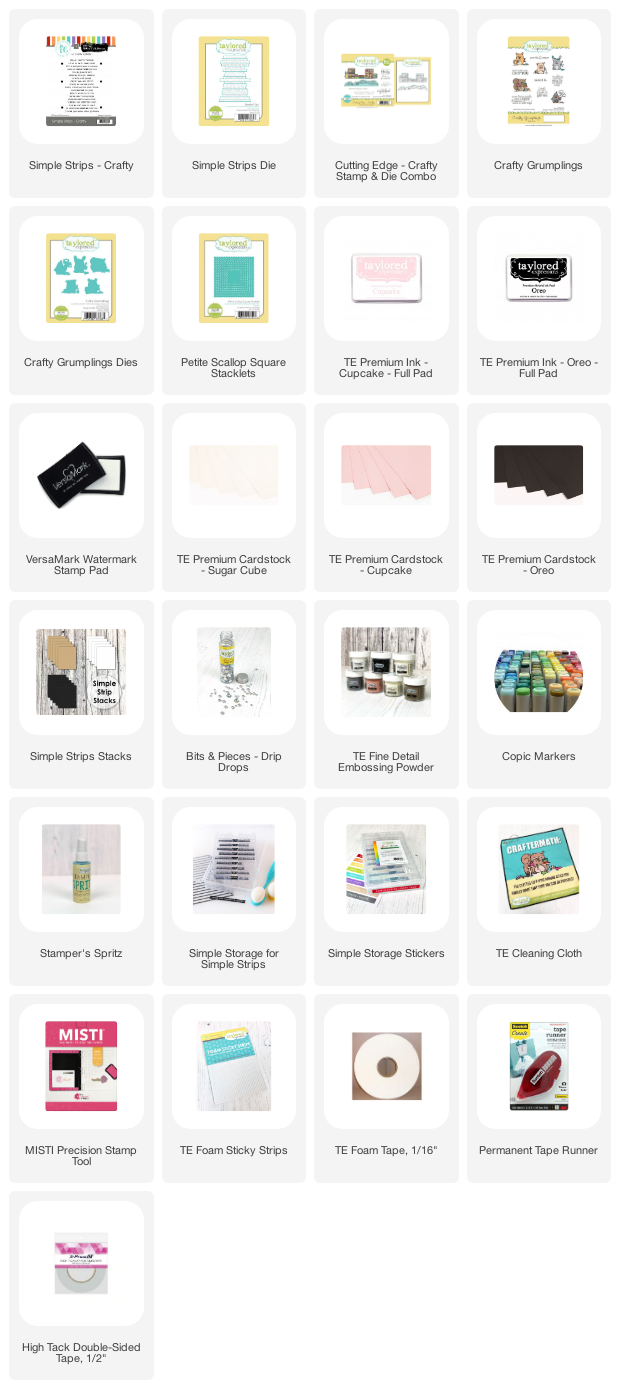 Rainbow Ombre Background Card: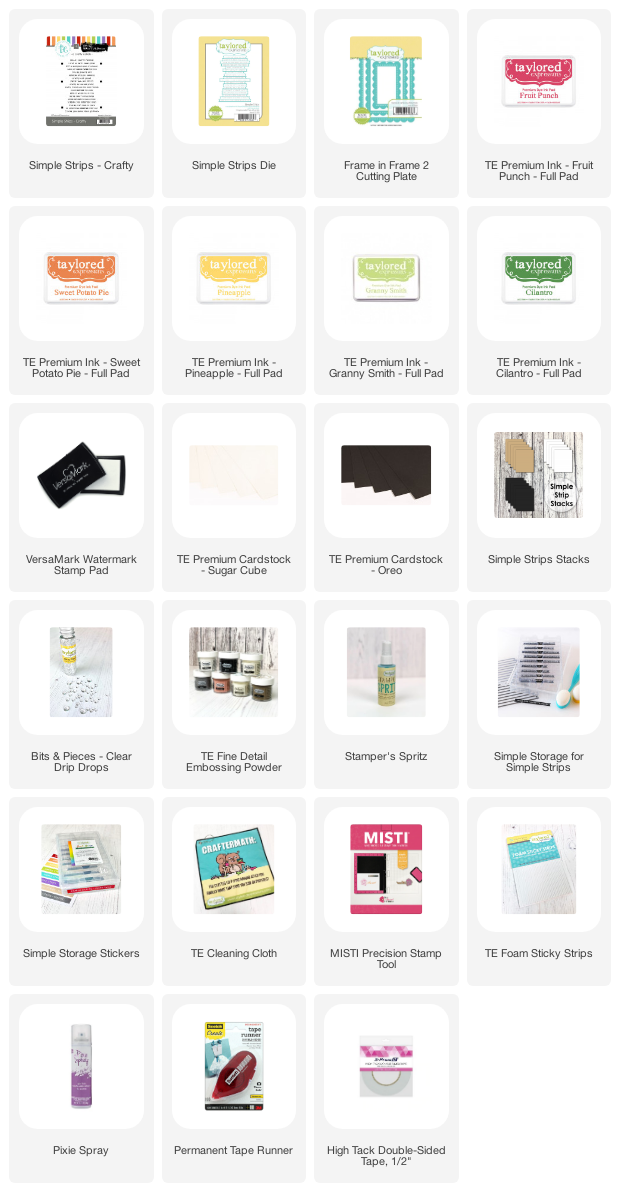 All these products are available now over at Taylored Expressions!
Find the TE Blog Post HERE with more inspiration from the TE Creative Team! ❤
I hope you are as excited as me to use this new Simple Strips- Crafty! So fun with all the different fonts…now I just need to organize them in a SS container. 😊
Have a wonderful weekend, crafty friends! 🙂
Take care 🙂