Happy Tuesday! Today, we are having some big fun celebrating the Hey There Kit Release from Taylored Expressions! This kit is available over at Taylored Expressions NOW, September 29th!
Let's jump right into a card, shall we?! I thought this first one would be a bright ray of sunshine to receive in the mail . 🙂
Hey There!

Next up, I thought I'd have some fun with the delightful inside greetings. I used the Dotted Ray Stencil to create a ray of rainbow dots. It turned out so fun and it was pretty easy. 🙂
For the background, I just strategically used the Hey There Sunshine  stencil to create a full array of rays. Does that even make sense? Ha! 🙂

And how about a Mini Slim card? This one turned out fun with a bit of a retro vibe. The stencil blocking is super quick and sooooooo easy to do, but what a cool effect it creates–right? Gah–soooo fun!
I went back and added some stitching to all the letters afterwards. Once I started that, I had to do them all. Haaaaa! Took a little bit of time, but it's a fairly safe gamble with all block letters that are straight. But I still hold my breath, since basically the card is done before I add the stitching. 🙂

It might have ended up to be one of my favorite cards of the bunch.
I thought I'd mix it up a bit with a HEY HEY HEY card– and worked out swimmingly. Basically, I stamped the Hey part and then did this totally 80's color combo with the stencil. Adding these black strips helps conceal the die cut edge below. You can trim that down pretty straight and tight, but this little strip made it more of a clean look.
This makes me want to get out my hair crimper and my leg warmers. ❤

Lastly, I'm sharing a card that I'm still not sure I like–haaaaa! I think its because the pen lines aren't super duper straight. They aren't meant to be of course, but it goes against the clean hard line vibes of the set.
However, I do love that sentiment of a big squeeze! 🙂
I think this new kit would be fabulous to take along somewhere if you want to craft on the go! A couple of blender brushes, a few ink cubes and BAM–you're in business! 🙂 Just don't forget your address book.
You can find all my supplies and links to the Taylored Expressions Shop below.
Hey There Rays Card: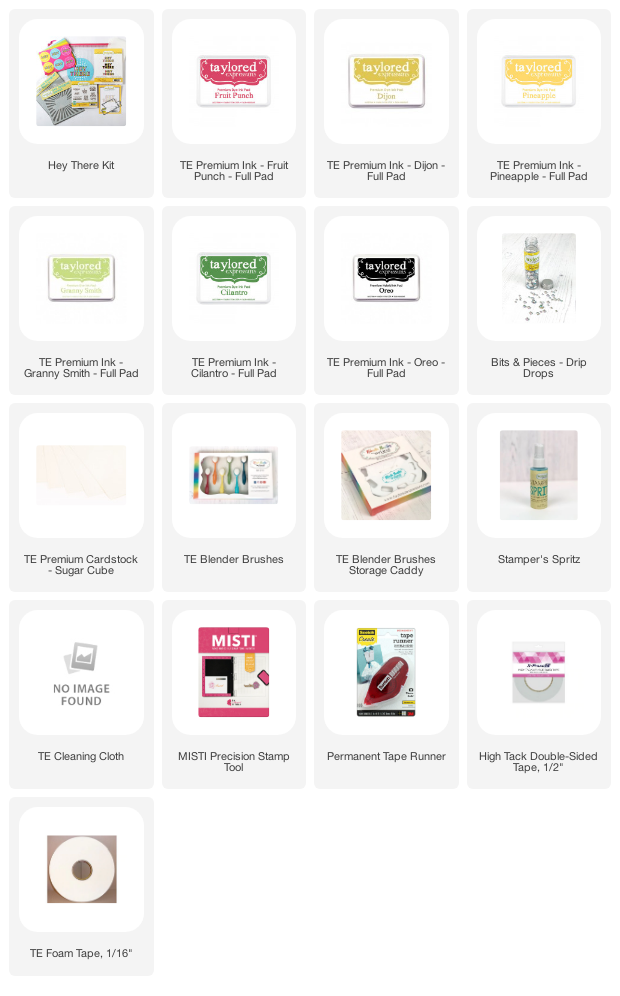 Big Hugs Card: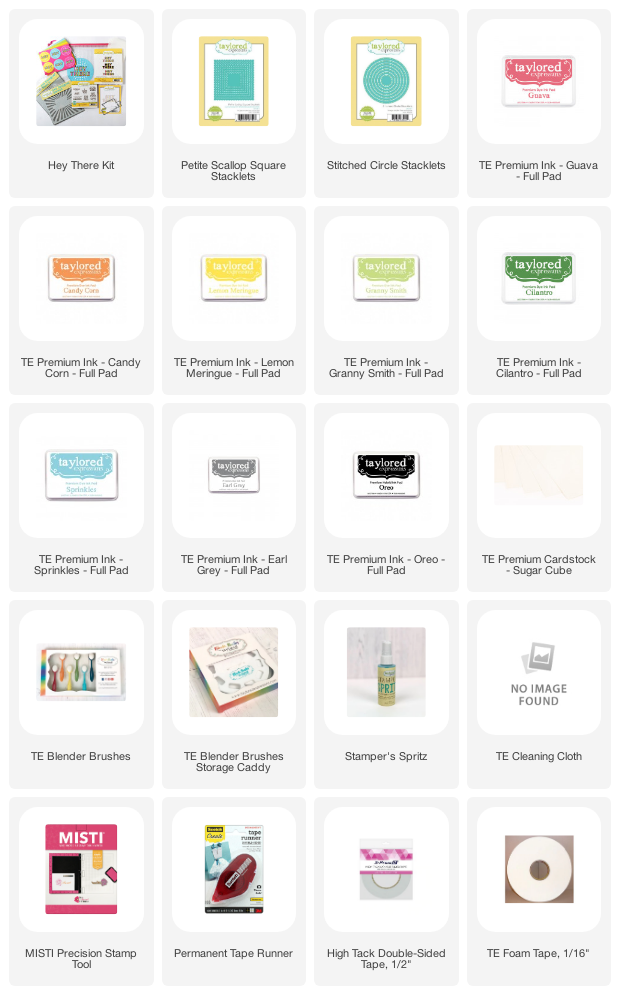 Hey There Mini Slim Card: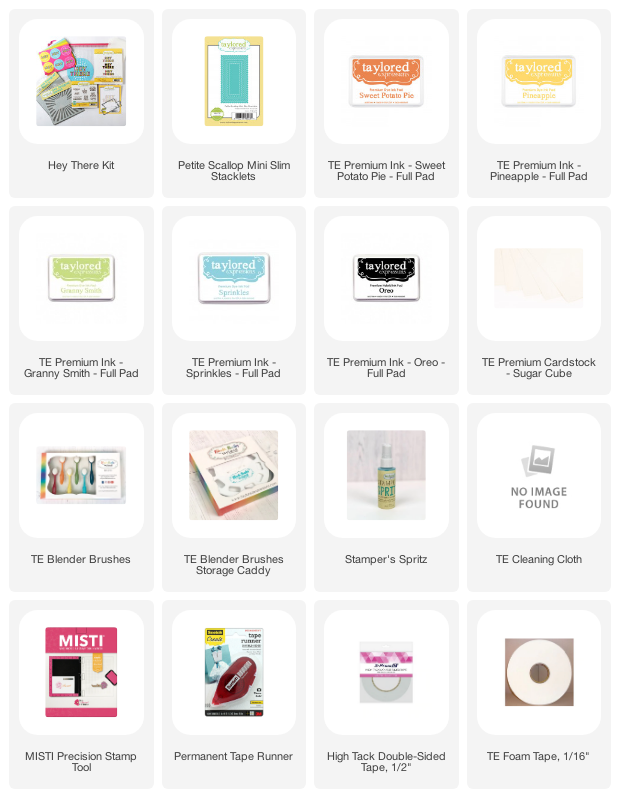 HEY HEY HEY Card: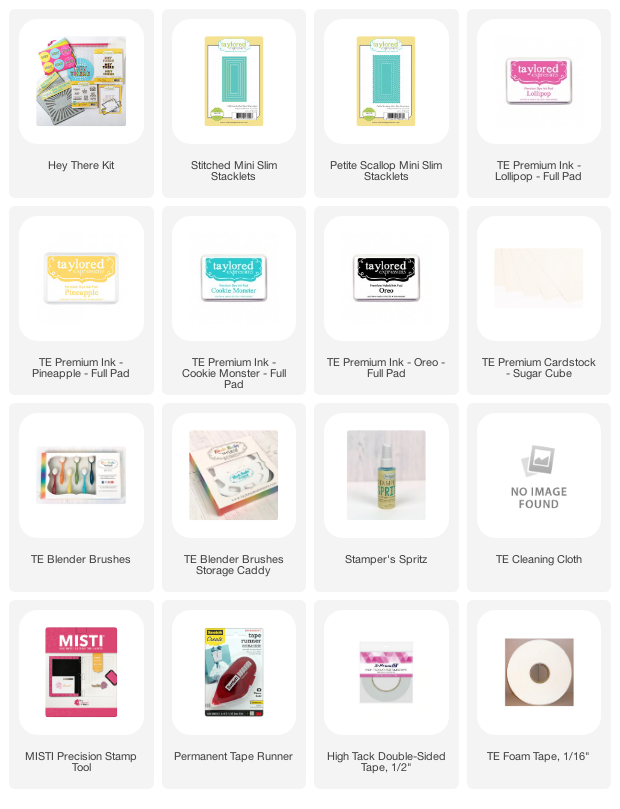 Squeeze Card: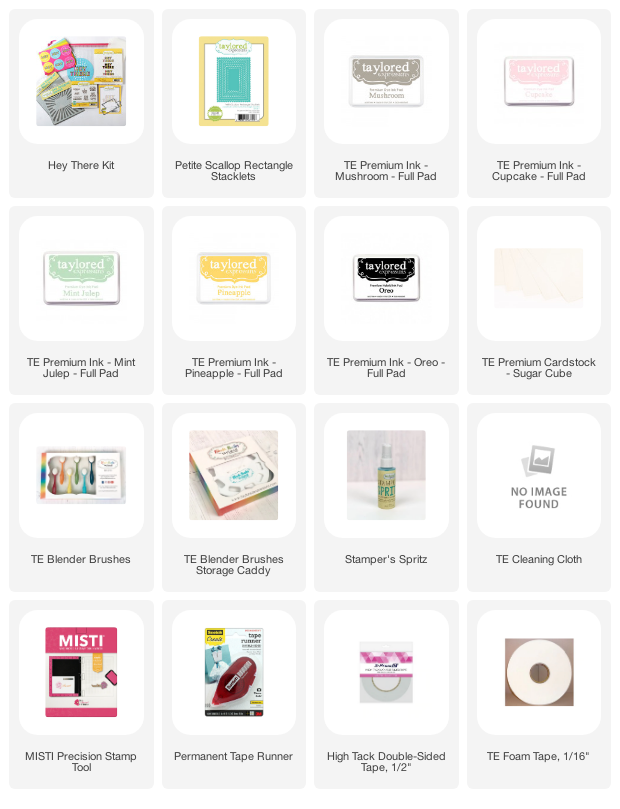 All these products are available now over at Taylored Expressions!
Here's everything included the Hey There Kit – which retails for $70:
Hey There Stamp & Stencil Combo set
Hey There Shadow die
Hey There Sunshine stencil
Dotty Ray stencil
Good Vibes stamp set
6 Custom Envelope Seals
6 Colored Envelopes
Packaged in a zippered pouch with a custom kit label
Find the TE Blog Post HERE with more inspiration from the TE Creative Team and Guests! ❤
Thanks so much for stopping by!  Have fun with this new kit! 🙂
Take care 🙂