Exciting news from Taylored Expressions today! NEW BLENDER BRUSHES and a super fun tool tray to hold the New Pastel Blender Brushes…and so much more! I need alllllll the trays! 🙂 They are so cute and practical!
Also, there is a boatload of new Stencils added to the Taylored Expressions catalog today! Stencils for days! So awesome because stencils are versatile, affordable and always easy to store. Little perks!
Let's start with a card using the new Criss-Cross Stencil. I love stencils like this–it's the best of both words…graphic with movement! 🙂 I had to pair it with the cutie patootie Gus & Gertie set and a Simple Strip from the set Simple Strips-Friendship.
I adore the Rainbow Cloud Duo and definitely don't use it enough, but it made an appearance here to complete the scene. 🙂

Next up, I have a fun little birthday card using the new Falling Happy Stencil and Millie's Birthday Bash!
This stencil is designed so you can stencil the word Happy falling down the page. I decided it would be fun to use it as a layering stencil to create all the different bobble colors in the word Happy. It's easy to line up, so it was pretty simple. I think I started with Lemon Meringue each time, just so I'd have a base layer outline to add upon.

I colored Millie with Copics, added some score lines and Clear Bits to finish it all off. 🙂
Next up, I have this funny little Christmas card using the new Mini Slim Cable Knit stencil. This one is a fast fave to be used for so many occasions.
For this, I used not only the new Pastel Blender Brushes, but I also used the previously released green one to blend the bottom a little darker green. I have been itching to use this sentiment from the Big Grumpy Christmas Set, so I had to fit that in here too. The little panda is from the Hot Flash Grumplings set, paired with a coat from Sarcasti-Chuck's jacket. I did a little creative engineering to make it all fit. 😉

Lastly, I made a card using the new Mini Slim Sunray Stencil. This one is definitely going to get a run for it's money around here.
I keep thinking of using the Modern Tree and I thought it paired perfectly with this Sunray Stencil. 🙂

I used the previously released darker green brush again to polish off the last set of leaves before adding some stitching and some twine. This is a great card to send to just lift up someone's day! ❤
You can find all my supplies and links to the Taylored Expressions Shop below.
Hang In There Friend card: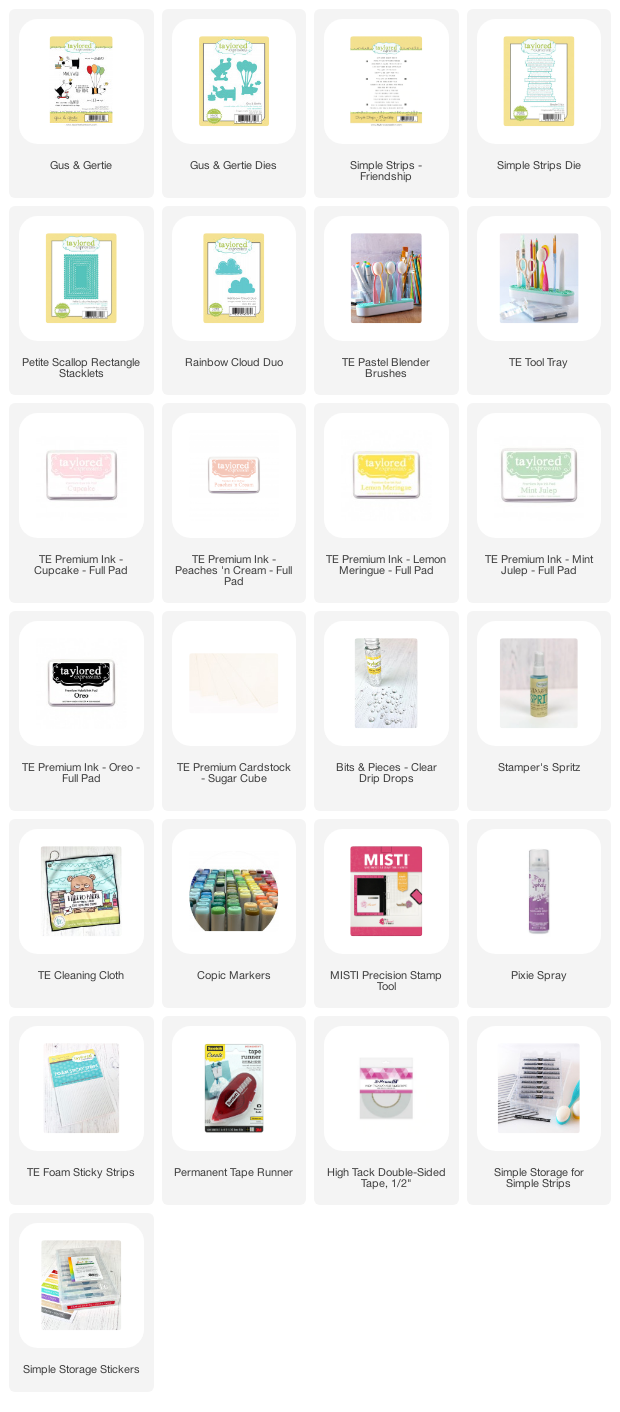 Falling Happy card: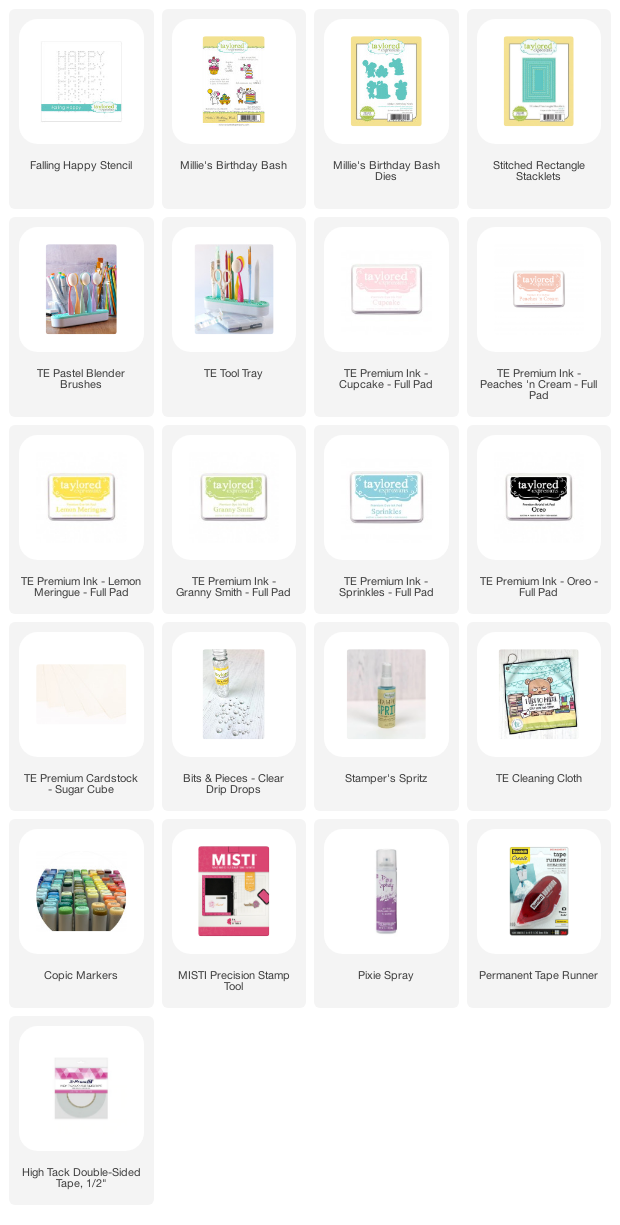 Ho Ho No card: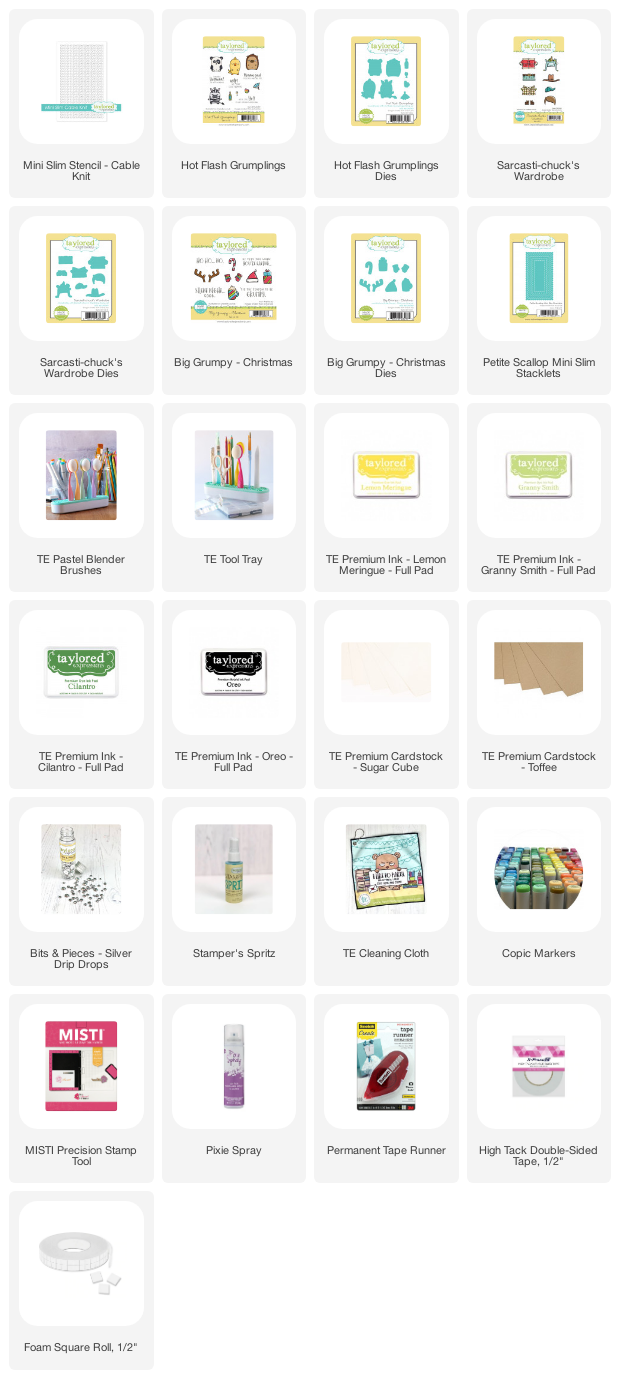 Sending Sunshine card: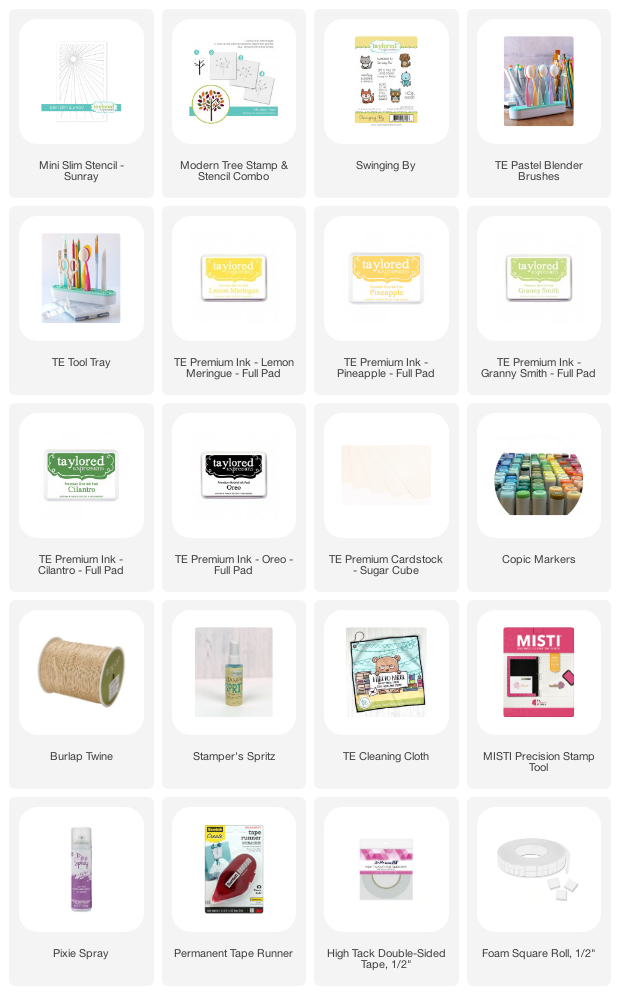 Everything is available Today, October 20th over at Taylored Expressions! I hope you enjoy the new Brushes, Tool Tray and the new stencils as much I have. 🙂
Find the TE Blog Post HERE with more inspiration from the TE Creative Team! ❤
Happy Blending!
Take care 🙂