Happy Holidays! Today, I am popping in to share some fun tags–perfect timing for the last minute gift giving preparations!. from Taylored Expressions. There are a couple here at the end that are super simple to create en mass!
First up, we have a fave with cutie little Gus & Gertie! This one is my fave….shhhhh 🙂
I used my TE Pastel Blender Brushes with the  Cable Knit stencil, using Mint Julep and Cupcake Inks and then added these little cuties!  Love how this turned out! 🙂
Next up, I have this tag that is perfect for our mailman! 🙂 Just tucked a cup of coffee in there and viola! 🙂 I used the Jolly Holly Background on Toffee. Using the Sugarcube ink for the outline, I ❤ how it turned out. I added some Stickles to the tag for shimmer and glimmer, using a previous TE Freebie Gift die. 🙂
I hope he likes it! 🙂

Oh and I used a smidge of vellum with some stitching too! 🙂

Lastly, I have these super simple and quick tags! These are great if you need a handful quick today. I used the Backstory Christmas Background to create a chalkboard like look. Then I die cut the On Dasher, On Dancer from the TE Glitter Cardstock. I don't think this pics are doing them justice, but adding them to a packages already, they look fun and festive. 🙂
Gus & Gertie Tag: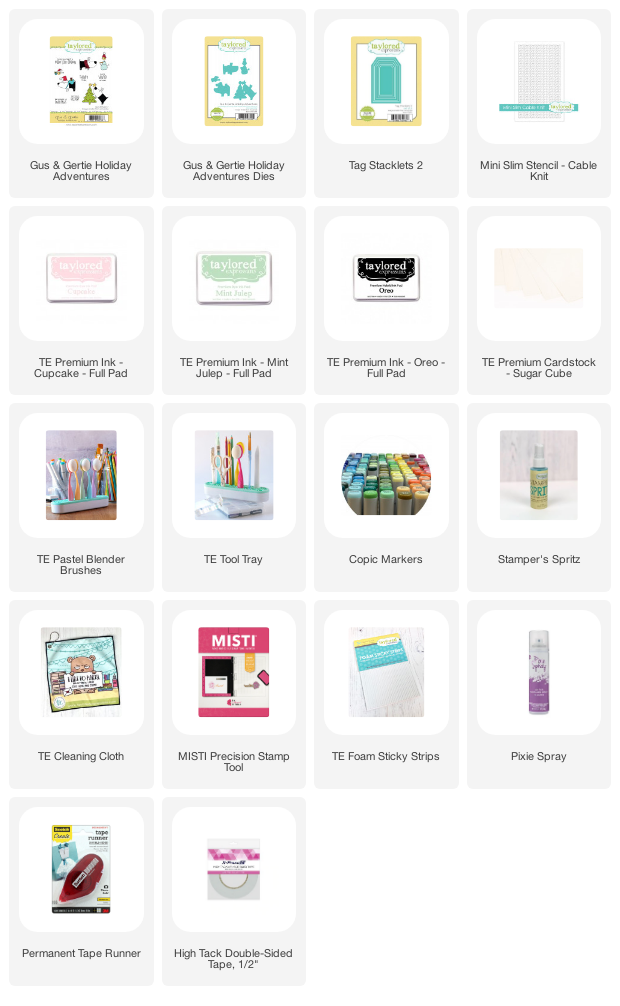 Thanks Gift Tag: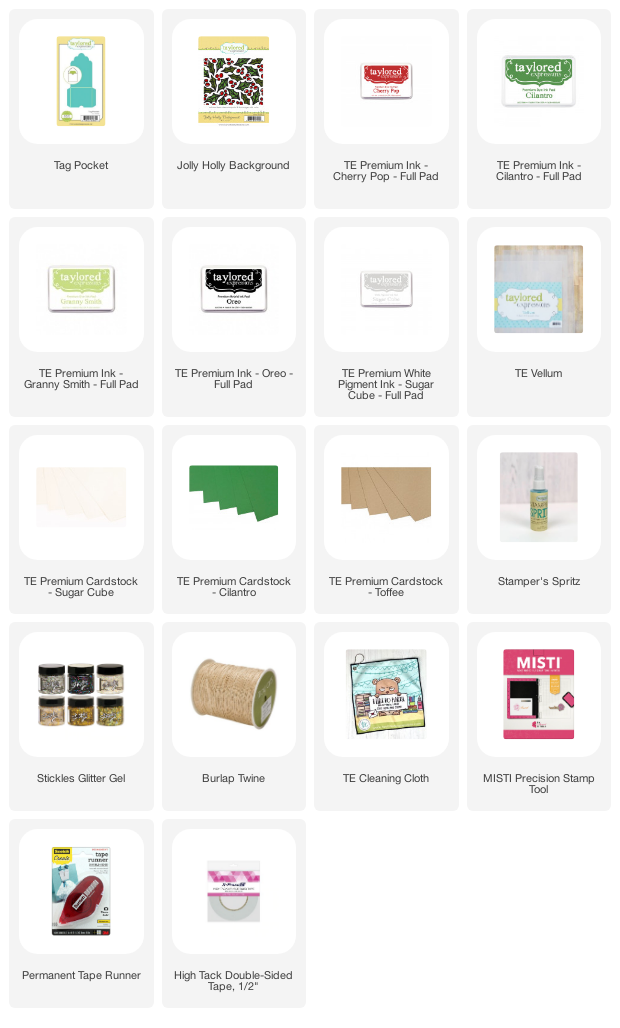 Reindeer Gift Tag: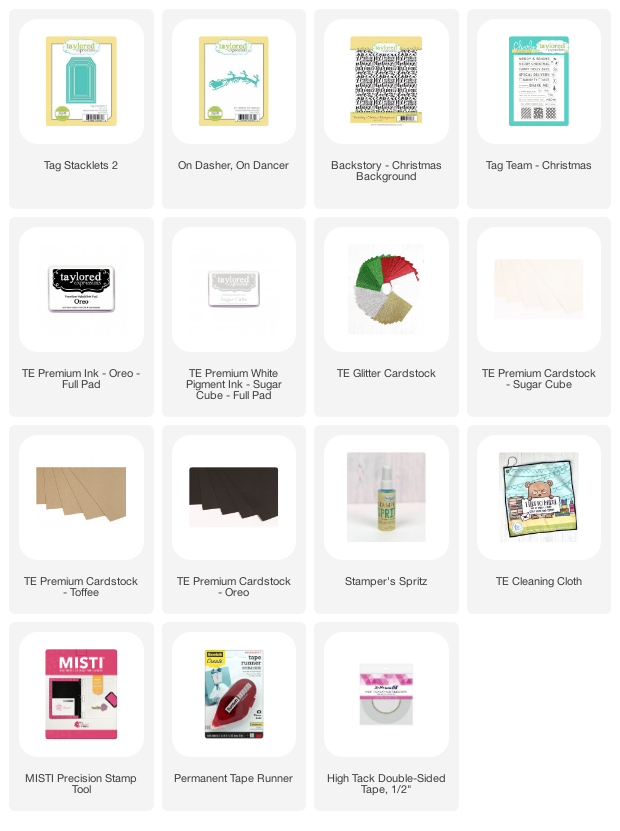 All these products are available over at Taylored Expressions!

Find the TE Blog full of continued inspiration too!
To those who celebrate, Have a VERY Merry Christmas tomorrow! Happy wrapping!
Thanks so much for stopping by!
Take care 🙂