Happy Tuesday! Its a snowy one for us here in the Midwest for sure! Today, there is a fun and somewhat of what I deem a "staple" release over at Taylored Expressions! 🙂 It's all about the Mini Slim size and some extra fun and cuteness too! The new release is available at Taylored Expressions today! 🙂
If you are new to the concept of a Mini Slim, let me just give you a quick briefing. It is in the same vein as a slimline card, but smaller and if you ask me, WAY more manageable. I love this size and it's a fun twist to my normal go to of A2 or 4bar cards. AND there are new essentials available today at TE, which I must pop over and order myself–envelopes, sticky notes and TOP FOLD CARDS! ❤
Ok, on to the cards, yes? First up, there is a new window shape for the Mini Slims: Mini Slim Trifold Template + Dies – Hexagon! So fun!
For this card, I first die cut everything. To get the little Hexagon frame for the inside layer, I just die cut the two hexagons together, resulting in this little narrow frame. Very easy to do! 🙂

I stamped the little cuties with Oreo ink and colored them with Copic Markers. I stamped a sentiment from the Just Sayin' stamp set on each layer as well, adding little hearts from the Hearts die.
I really wanted to keep this one very simple. I don't know about you, but the more complicated something gets the more I become disinterested.  Now, that's not to say I won't spend hours designing cards. MUCH different. Ha! 🙂
Oh I love how these little cuties turned out! 🙂 So sweet!
Next up, there is a fun new Alpha set called Cap it Off Alpha and they are delightful! You can either use both layers, the inside layer or just the outside layer. I'm certain the TE Creative Team will have plenty of examples to show off today, so be sure to check them all out. 🙂
I had to make this card for my friend. HAD TO! I am actually going to make another one (or ten) because it is so perfect and cracks me up. The sentiment strip is from the new Simple Strips-Snarky. Absolutely the best! haaahaaaa! 🙂

I also love that background stamp I used called Dizzy Dots Background— I have been wanting to use and bam, here it is! 🙂 too funny!
Lastly, I have this sweet little heartfelt number. This one uses the new Mini Slim Square Window Cutting Plate and the just previously released Hearts A Plenty Background Cling & Clear Combo. I didn't get to use these hearts last month, so I seized the opportunity here.
These sweet sentiments are from the new Just Saying stamp set and work perfectly on these little framed openings. The background stencil I used is the Mini Slim Stencil – Swiss Hearts. Love that little number.

I thought I would use a fun combo of Sprinkles, Salt Water Taffy and Peaches n Cream to mix it up a bit. I think I can send this card any ol' time to lift someone's day. ❤
All these products are available now over at Taylored Expressions.
Here are all the details:
January 26th through Sunday, January 31st (or while supplies last), you can get the Little Critters Mini Slim Bundle for 15% off! The bundle includes the Little Critters stamp set, the Just Saying stamp set, and the Mini Slim Square Window Cutting Plate die. The discounted bundle price is only available through Sunday, January 31st.
Penguin Card: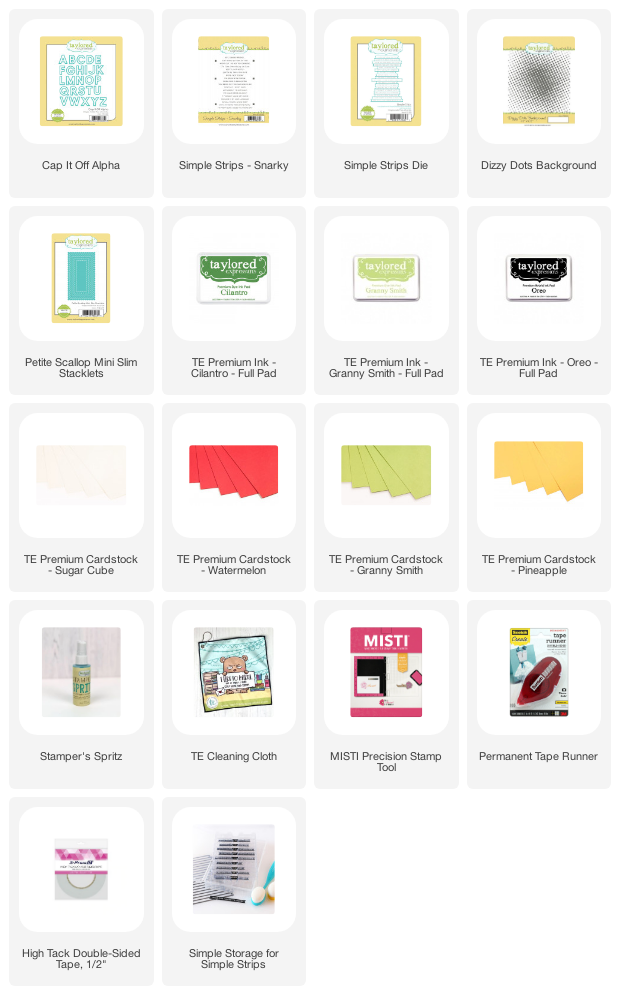 Heart Card: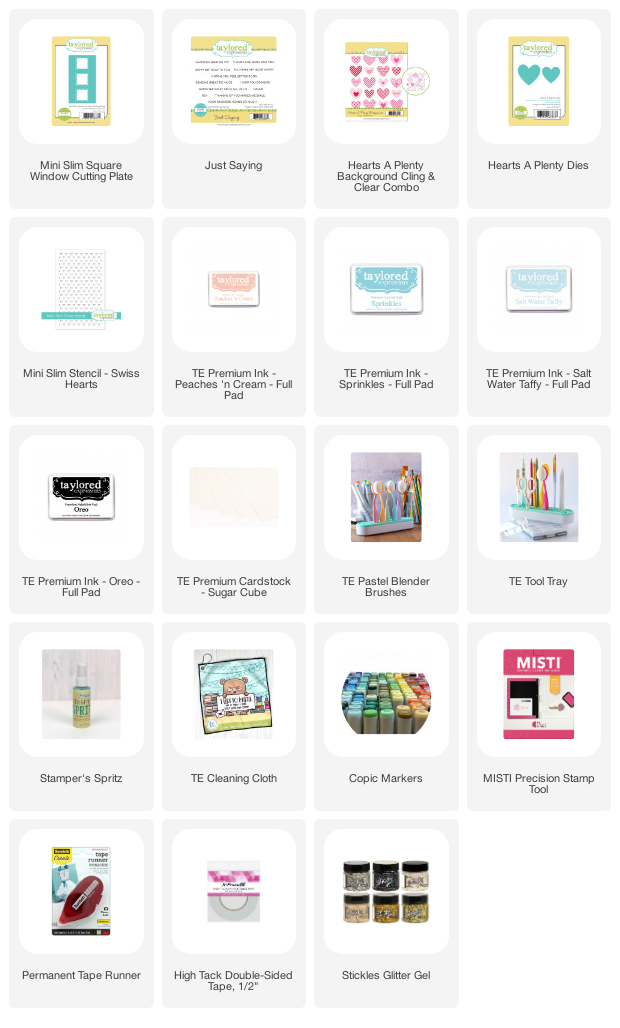 Find the TE Blog Post HERE with more crafty inspiration from the TE Creative Team! Always good stuff! ❤
Thanks so much for stopping by!  Have a great week! 🙂
Take care 🙂