Taylored Expressions has a New Release today–Some goodies that were released at Stamp Joy in October are being released and some exclusives that were previously unavailable to purchase. These are some of my fave releases!
EASY STRIPS! This might be one of my favorite TE products of all time. Maybe. 🙂 These dies cut strips of paper in perfect 1/8, 1/4, and 1/2 inch strips. Believe you me, I know… we can cut these ourselves on our paper trimmer. BUT these have that rounded perfection and uniformity that makes projects shine. Gah, I love them!
First up, this is a pretty straightforward design in classic fashion and the results are always delightful! This is a combo of rainbow Easy Strips in 1/4″, alternating with 1/8″ Easy Strips in Sugar Cube.
The frame is cut with the Frame in Frame 2. It's a great and quick way to shape a card!

Next up, I thought it would be fun to arrange all the different strips sizes in a random fashion with a different pattern here. The possibilities are literally endless!
The sentiment is die cut with the letters in Cap It Off Alpha and the Sunshine is from Building Blocks- Be Bright. I wanted to keep the sentiment simple and small to let the strips steal the show! 
I have die cut a boatload of these strips and plan to use them often. I find I use things more if they are ready to go. Strippin' in the craft room! 😂😂
Next up, the Balloon Party stencil layering set is available! This is a fun layering set that I loved using last year when it was a gift with purchase.
For these cards, I made one panel and then cut it in half to gain TWO cards! LOVE that! I chose a color palette that wasn't rainbow (that is hard to resist with this stencil!) and I like the way it turned out.
So easy to make two cards! Boom!
I used the Simple Strips-Birthday to add these quick sentiments and done!
I stamped the On the Block-Happy using different greens to create an ombre look–turned out fun!
Here's a quick look at the cards I made last September using the Balloon Party Layering set:
Ok…last share today is the now widely released Flourishing Frame die. I decided this was perfect for a wedding card using the Framed Script Mr. & Mrs.
This is a very different color combo for me (Blue Corn, Dijon and Cupcake), but it is growing on me. 🙂 Oh, I also used the Fine Line Leaf stamp that I have been itching to use. I need to use that more though yet. 🙂

Here's another card I made last year with this Flourishing Frame:
Here's the scoop from TE:
With the purchase of any 3 Easy Strips dies (any combination of the Easy Strips – 1/8″ die, Easy Strips – 1/4″ die, and Easy Strips – 1/2″ die), you will receive an Easy Strip Stack pack FREE. The Easy Strip Stack includes cardstock in multiple colors sized to match the Easy Strip dies. You get three sheets of each of the following colors: Fruit Punch, Guava, Sweet Potato Pie, Pineapple, Lime Zest, Cilantro, Confetti Cake, Blue Raspberry, Blueberry, and Eggplant.
Also, with any purchase of $75 or more (before tax & shipping), you will receive a FREE Mini Slim Envelope Valentine pack. The envelope pack includes 2 each of Cupcake, Pink Champagne, Strawberry Milkshake, Lollipop and Watermelon Mini Slim envelopes.
**Both promotions run now through Sunday, January 23rd or while supplies last.
All these products are available now over at Taylored Expressions. See my links below  🙂
Easy Strips HI card: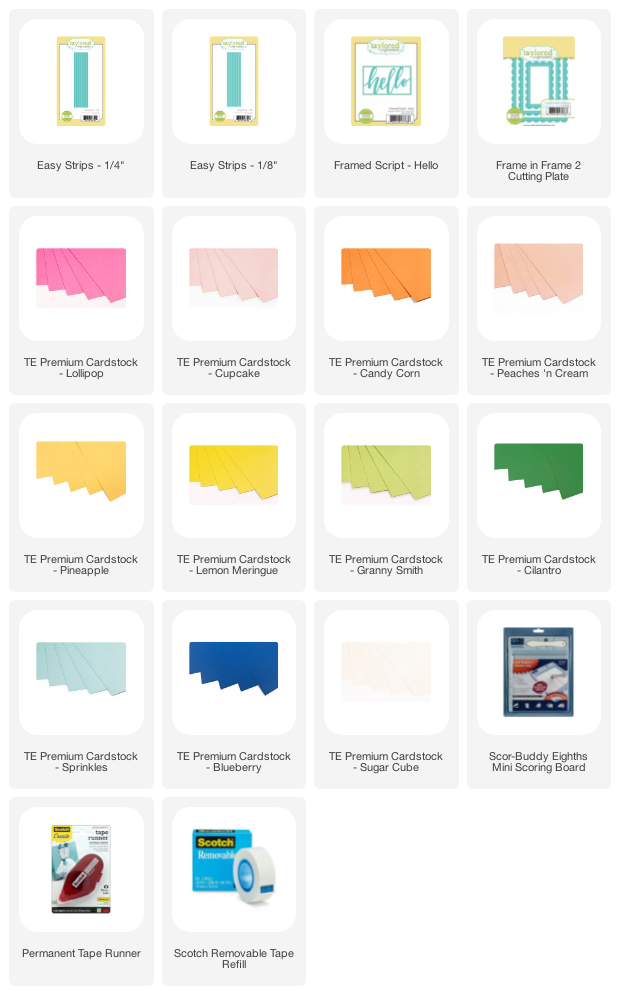 Balloon Party card:

Flourishing Frame card: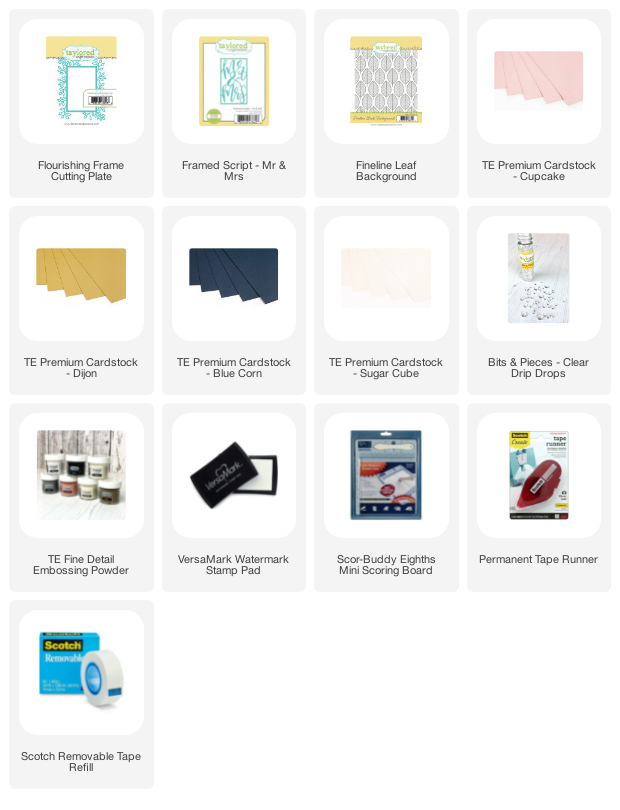 Find the TE Blog Post HERE fun from the TE Creative Team!
Thanks so much for stopping by–Hope you all enjoy stripping in your craft room too! 😂🤣
Take care 🙂