Today, there is a fun NEW Handmade for the Holidays release that is all about Gift Giving — Ornament making Kit, tags and lots of other fun goodies available over at  Taylored Expressions!
Let's get to it shall we?
These first ones, Accordion Trees, are fun to make and I have plans to make them in bulk. I want to make a rainbow of trees, so I'm going to need to order more stumps! haaa! And fortunately, we can!
These trees take up a very small footprint of cardstock, which is awesome because one strip will do it. I added background stamps to the trees. I used the Berries & Boughs Background, Diagonal Diamonds Background and the Ticks & Tack Background. I went with tone on tone, so Granny Smith, Guava and Pineapple. You simply cut out the tree three times and fold on the impressed crease, glue together and done. You could even fancy these up by trimming the trees. Fun!
The little star comes with the die, so I just die cut those out and added them to the top. The Fast Grab Glue works great for these and dries quick and clear. I might have taken my photos too soon…shhh. But I promise, the glue is clear now.
I actually cut out tags to add to these, because I thought it would be fun to add them to the holiday table as place settings. But then I left them on my desk vs. adding them. 😂 But the Itty Bitty Tags are perfect for this.
Next up, is a very fun and FAST little new release item: Simple Tags Holiday. These Simple Tags come in preprinted toner cards on Sugar Cube and Toffee. The amazing part: The die cuts alllllll the tags at once. Boom. Done!
So first you select your cardstock. I did both. Then, if you want, you can run it through your Minc with foil. I used Silver Foil. HOWEVER, you do NOT have to foil them. You can also just use them as pre stamped messages. You could stamp with background stamps or ink blend them or whatever you want.
I then used the Simple Tags Holiday Layering Stencils to add on the Happy Medium-Glitter. I used both Gold and Red. The trick for doing this is to not be in a hurry. You have to layer one paste, let it dry and then layer the other paste. The result is worth it!
So fun to have the dimension of the paste sparkle in person. The Nuvo Media Spatula makes this quick work.
I then saved the foil I used on the tags and put that on another tag, getting the reverse of the foil. In other words, the whole tag is silver and the words, where the toner previously grabbed the foil, are not. Hopefully the picture below explains this better than I just did. ha!
And lastly, there is a fun new ornament kit: Deck the Halls Ornament Kit! My son and I had fun making these!
We learned very quickly that you need VERY little paint and want to use very little paint with the stencils on the wood slices. Here is my son doing the the painting. 🙂
Pro tip: Pixie Spray makes the stencils stick to the wood slices! It's awesome how they stick! The best part about this kit is EVERYTHING you need is included in it–The wood slices, the string, the stencils, the paint, the daubers… You just grab and go! Perfect if you are visiting kids and you want a sweet little craft to grab and go. The only other thing I would grab is the Pixie Spray. 😉
Here are a few close ups of our ornaments:
Too fun…I love when something ALL comes together and you just grab it and make! We kept ours pretty simple, because that's how he does things. My son told me we need to order more wood slices, ASAP! 🙂
All these products are available now over at Taylored Expressions. Hooray!
Here's the TE scoop:
When you purchase the Foil It – Simple Tags Collection (Foil It – Simple Tags Holiday – Sugar Cube, Foil It – Simple Tags Holiday – Toffee, Simple Tags Holiday Layering Stencil set, and Simple Tags die) through Sunday, October 24th, you will get a free exclusive video craft along class with Taylor!
This mini version of our Online Crafty Classes is a great way for you to put your new goodies to use right away making holiday tags at your own pace! Watch the video as often as you like and learn some new tag making tips and tricks!
Once you complete your purchase, you will receive an email (separate from your order confirmation email) with links to the class video on YouTube.
Although Taylor will recommend extra supplies (ink, foil, embellishments, etc.), you can use anything you have to make these projects uniquely yours!
Hurry! This offer is only valid through 11:59 pm (CT) on Sunday, October 24th, or while supplies last.
Accordion Trees: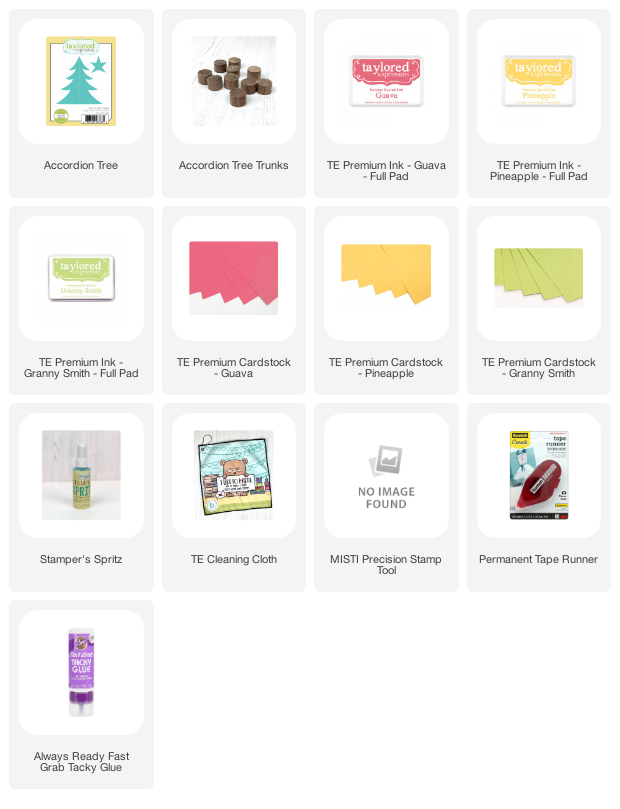 Simply Tags: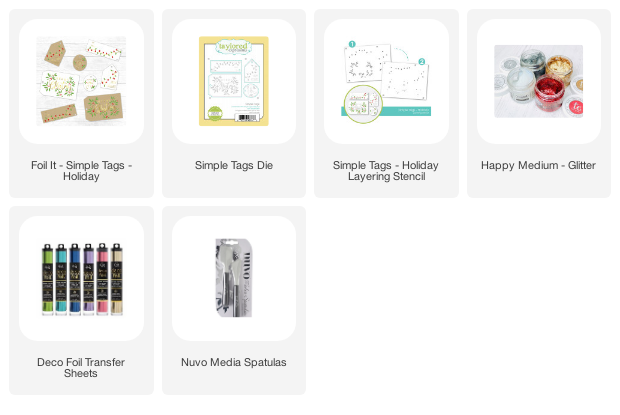 Deck the Halls Ornaments:

Find the TE Blog Post HERE with lots of inspiration from the TE Creative Team!
Thank you for stopping by!