There is a new release over at  Taylored Expressions today to celebrate Dads and so much more! 🙂
On both my cards today, I used the new Argyle Stamp and Stencil Combo. Please note, I did not do it the traditional way of Argyle for these cards (as the set is built for) –I went rogue! BUT you should know that it is super quick and super easy to do it the traditional way. (Is that right? Or should I just say, make Argyle. Because Argyle is Argyle. ha!! 😂)
There are new Simple Strips in town too! These new ones are from the Man Myth Legend Simple Strips stamp. I love how this color combo came together and I actually enjoy the hodge podge of Argyle pattern here, but check out the TE Team's projects because they all did it the "right way".  😉

I also wanted to use the new Diamond Piercing Plate, so I add that goodness on here too! I used Blueberry, Dijon, and Confetti Cake for the color fills and Mushroom for the pattern.
Next up, I went even MORE rogue! I used practically every color in the Taylored Expressions palette–haaaa! Please see my links below to see what colors I used and try to pick out the ones I didn't use! I'll get you started… I did not use Toffee, but don't tell Heather Nichols. 🙂
I just kept shifting the stencils and then doing a row at a time in each color. I'm still not entirely sure I love this card, but I also don't hate it, so I guess that is something. 😉
I used the Framed Script-Hello die–I die cut it a few times to give it some oomph too and backed it with some Earl Grey cardstock to make it pop more.
I am looking forward to making Father's Day cards using the Argyle in the traditional way, or the proper way, if you will. 🙂
All these products are available now over at Taylored Expressions.
And here's the scoop:
Right now, through Sunday, May 16th (or while supplies last), You can get the Argyle Bundle for 15% off! The bundle includes the Argyle Stamp & Stencil Combo set and Diamonds Piercing Plate. The discounted bundle price is only available through Sunday, May 16th.
Dad Birthday Card: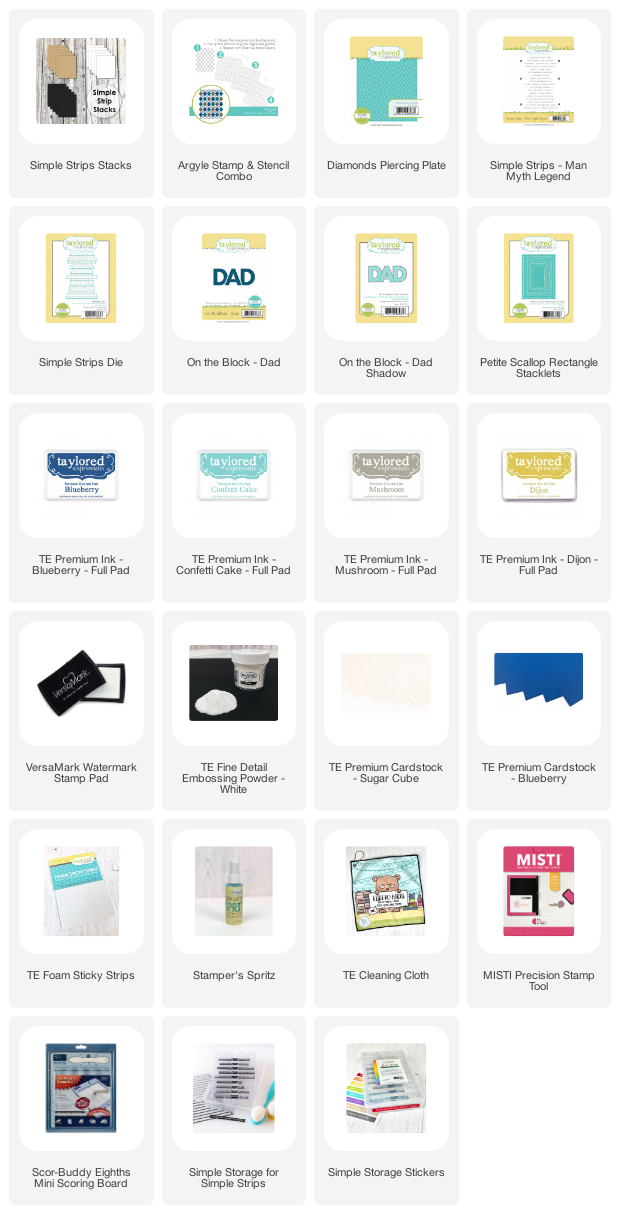 Hello Argyle Card:

Find the TE Blog Post HERE with more manly crafty inspiration from the TE Creative Team!
Thanks so much for stopping by!  Get ready to celebrate all the Dads!
Take care 🙂