Hello and welcome back to a fun week over at Taylored Expressions! I hope you have enjoyed the idea of mixing up your color choices and maybe even enjoyed playing along this week already? The TE Creative Team has really wow'd me (again!) with the Quad Colors projects! Here are all the colors below. Be sure to check out all the news over on the TE Blog and see more cards!
Today, I will start out with the Quad Color called Sahara.
I created a background with two Masking Stencils using this combo–and I LOVE how easy it was with the TE Blender Brushes….he turned out well with guessing my appropriate Copic markers. Who knew? The stripes are the absolute best paired with a rectangle– <3!
Of course, it's no secret I love the Grumplings and this one is Big Grumpy Cat! He's so ornery and actually this card is WAY too fitting for this time in our world, unfortunately. But introverts unite, nonetheless. 🙂 I colored him with Copic Markers and it turned out (surprisingly… shhhh) well for this color combo.
Next up, I have the Quad Color Barcelona:
One of my go-to cardmaking techniques is always strips of paper all stacked together. The result is always delightful to me. So when I saw this combo, that was my first idea. I thought this card would be great for a graduate–especially a pre-school or elementary school one. 🙂
For this card the coverplate I used is Alphabet Soup–definitely a favorite coverplate when it comes to making anything for school or kids. I just adore the font. I added some stitching and put it all on a card base. Such fun!
If you missed my post on Tuesday for the Quad Colors, please find that post by clicking HERE.
You can find all my supplies and links to the Taylored Expressions Shop below. Also, here's a sweet little reminder below about shipping again this month. 😉
Big Grumpy Cat Card: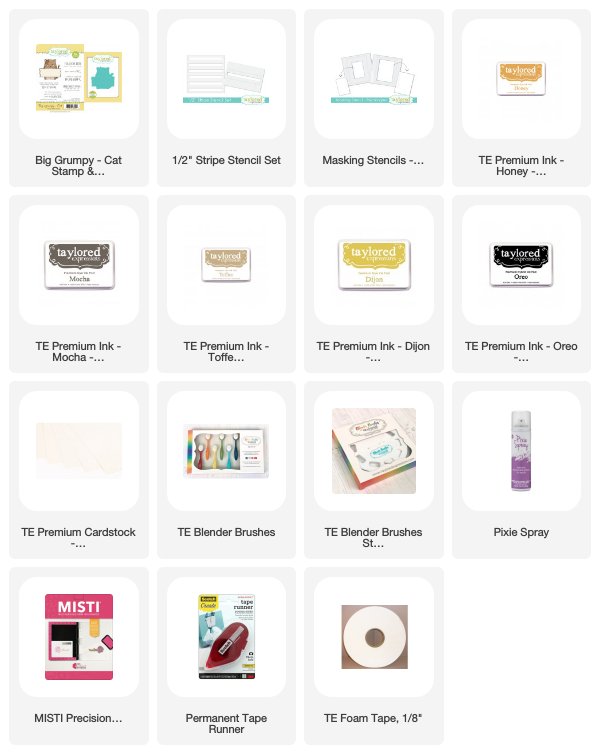 Congrats Graduate Card: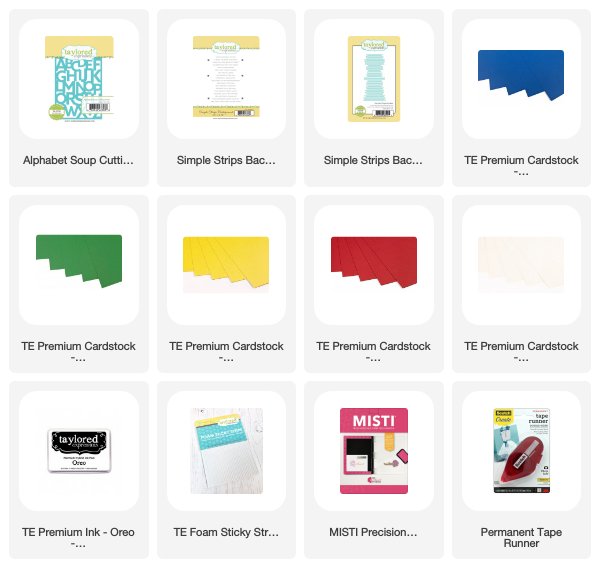 All these products are available over at Taylored Expressions! I hope you have time to check out all the Quad Color fun too! The TE Team has made a super fun array of lots of different cards with these!! And then, there is also this:
Thanks so much for stopping by! Happy Crafting! 🙂