This is another great release over  at Taylored Expressions today! 🙂 It's one of those releases which is awesome because it contains a lot of the essentail things we need for cardmaking all the things! These are all available at  Taylored Expressions today!
First up, we have the Scalloped Circles Masking Stencils! I love all the scallops, in case you haven't noticed. 😉
I actually used double stencils on this. First I used the new Scalloped Circle Masking Stencil and then after I laid down a basic level of ink, I overlapped the Hot Spots stencil. I kept the Hot Spots in place using a piece of tape, like a book flap just to make it easier and create a cohesive background that I didn't need to shift twice, like I did with the Scalloped Circle. I'm sure that makes zero sense, but if you were to try this, you'll probably figure it out. 🙂

This little Gus is from the Gus and Gertie set (+ coordinating Gus & Gertie dies)  and the sentiments are from the Building Blocks: Be Bright set. I love how this fun card turned out! 🙂 Gus is one of my faves.
Next up, this optical illusion card. If it wasn't a sentiment strip, this would be a one layer card! And I keep thinking it isn't. ha!  But it is!  For this, I used the new Rectangle Scalloped Frame Masking Stencil and it made this awesome dimensional look with just the stencil.
I used two of the Petite Scallop Rectangle stencils together, blending in some Toffee ink. After that, leaving the "frame" I created with the two stencils, I stamped the Wood Plank Background stamp with Chocolate Truffle and Mocha over top. After that was all set, I left the stencil on and blended in the background with the different colors before stamping the Spring Stems. I wish I had added a little darker ink around the top and sides to create that same dimensional look that is created at the bottom, but live and learn. 🙂

I have to remember this technique, especially for cards that need to be mailed. It creates dimension without adding bulk. The Simple Strip sentiment is from the Simple Strips-Sympathy set.
Next up, there is a new die set which adds a great detail to your cards. These are the Diagonal Stitch Rectangle Stacklets and come in different shapes. For all these cards below, I used the Diagonal Stitch Rectangle Stacklets. But there are also Diagonal Stitch Square Stacklets in this release!
For this card, I also used an all time fave, the Over the Rainbow die in conjunction with the Rainbow Cloud Duo dies. I love the simple and subtle detail these  Diagonal Stitch Rectangle Stacklets add so easily.

I also needed a handful of Thank You cards this month, so I created all of these with the previously released Modern  Mosaic Stencil (using Pineapple, Lemon and Earl Gray on one and Mint Julep, Pea Pod and Cilantro on the other.)
These came together pretty quick overall and I have already used most of them. 🙂
Of course, the Simple Strips-Thank You set is the perfect fit along with the Big Thanks set.

I thought I had a favorite combo, but in the end, I like both of these scenarios equally. 🙂
I only wish I had doubled my batch. 🙂 Thank You cards are the cards I send most and I love having them ready to go so I can be more timely. I don't always succeed, but I try! 🙂
All these products are available now over at Taylored Expressions.
Scalloped Circle Masking Stencil Card: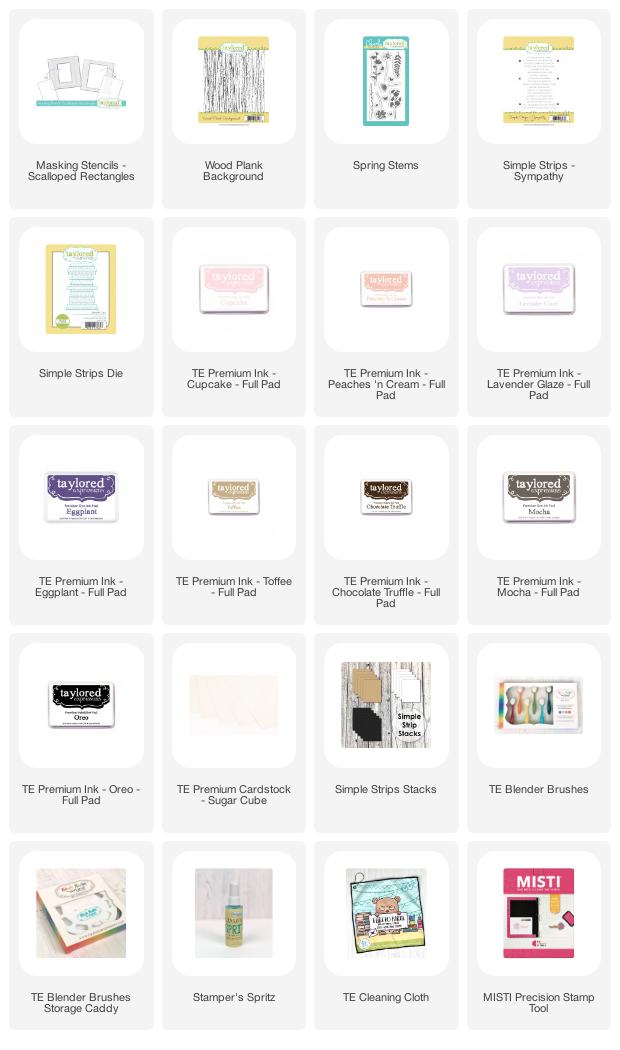 Scalloped Rectangle Masking Stencil Card: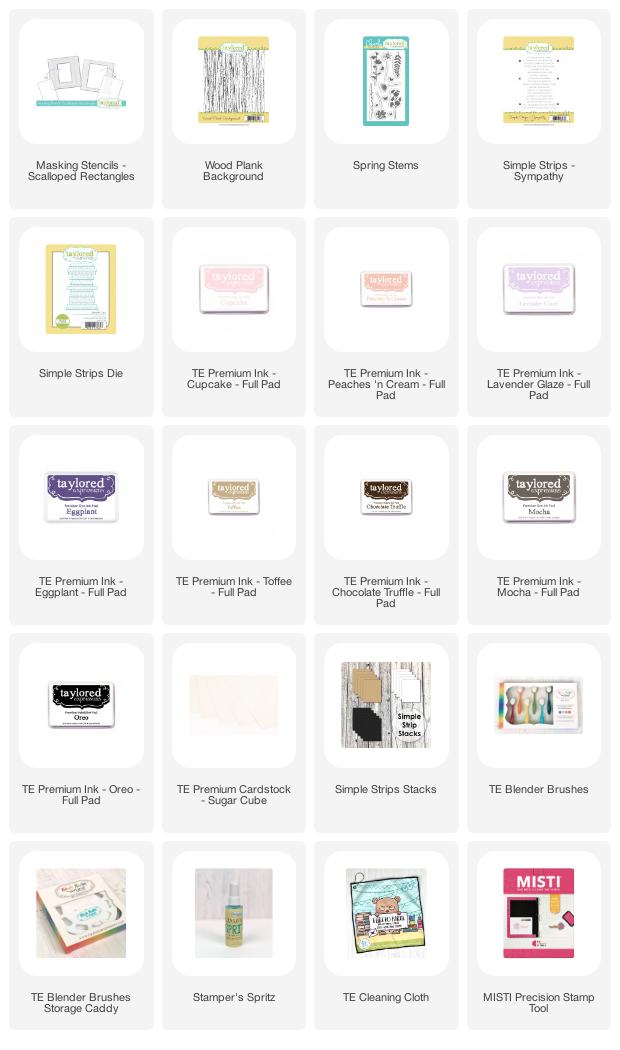 Diagonal Stitched Rectangle Stacklets Card: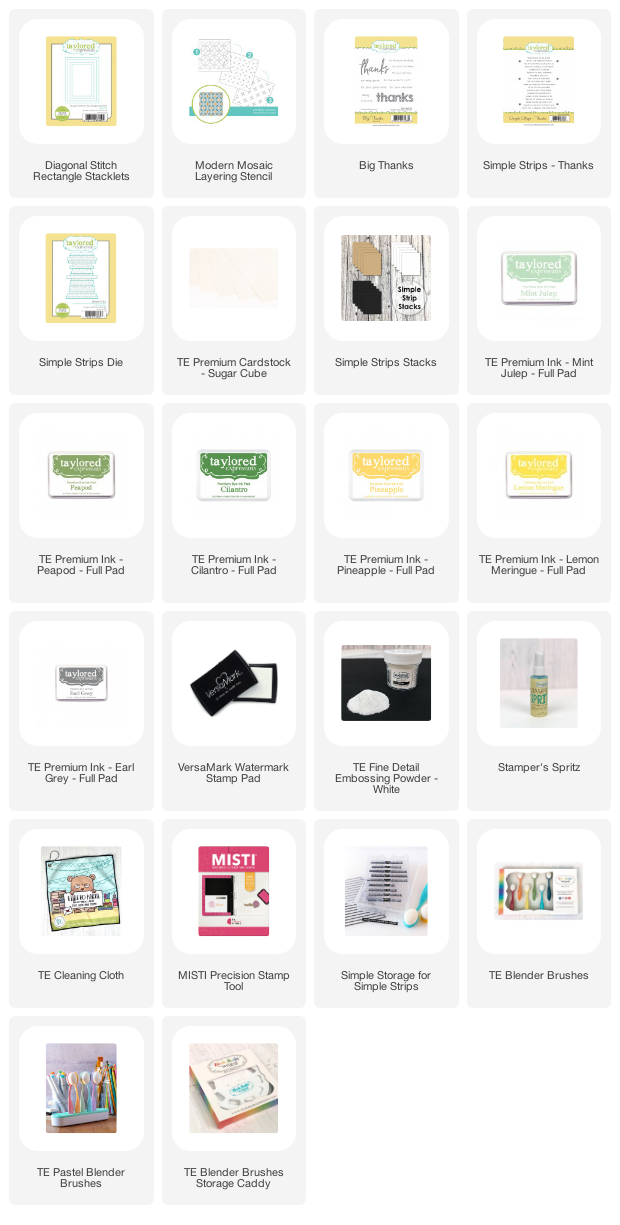 Find the TE Blog Post HERE with more crafty inspiration from the TE Creative Team! They all made fun projects, as always–I was able to sneak peek a couple of them already. 😉
Thanks so much for stopping by!  Have an awesome week ! 🙂
Take care 🙂