Welcome to a very fun release day over at Taylored Expressions! 🙂 The new release is available at Taylored Expressions today! 🙂
This release was clearly made just for me! haaa! Not really, but I do love it! 🙂 All the snark just makes me laugh. And who doesn't need that about now?
For the first one, I used Love from Max and Millie along with the New Simple Strips- Snarky. Max is so perfect for this sentiment! He is sooooo thrilled with people.  🙂
I used the Rough Draft Background for the little panel along with the Notebook Paper die. The Grass Stencil created the perfect base for Max to sit on. The heart antennae though–tooooo funny! 🙂
Love it! 🙂
Next up, I busted out the Mythical Grumplings to use this  Sentiment. I cannot tell you how perfect this is for a few of my friends. 🙂
Oh that Angry Unicorn is so so not into it. ❤ I cut the strips for this one with the Asymmetrical Die.

Last up, I thought it would be fun to use one of the Hot Flash Grumplings to express the struggle. This sentiment is from the new Fun & Funny Mini Strips and I love that little set, right along with the SS Snarky. 🙂
I always laugh when these little funny sentiments are paired with sweet colors and flowers. So I used the Floral Fields Background tone on tone here, blending on colors with the  Masking Stencil-Square as my guide.

To finish it off, I added some stitching, some bits and some score lines. I love the silliness of the whole scene and can't wait to mail this one! ❤
I hope you find yourself laughing as you read all the new sentiments available. I had to stamp and die cut them in bulk, right out of the gate because I knew I'd be using them often. AND I even put them in the Simple Strips Storage Container straightaway so I could find them easily. Who am I? Ha! Each one I read, I really just laugh out loud. I can't wait to use them ALL! ❤
You can find all my supplies and links to the Taylored Expressions Shop below.
Max Done Card: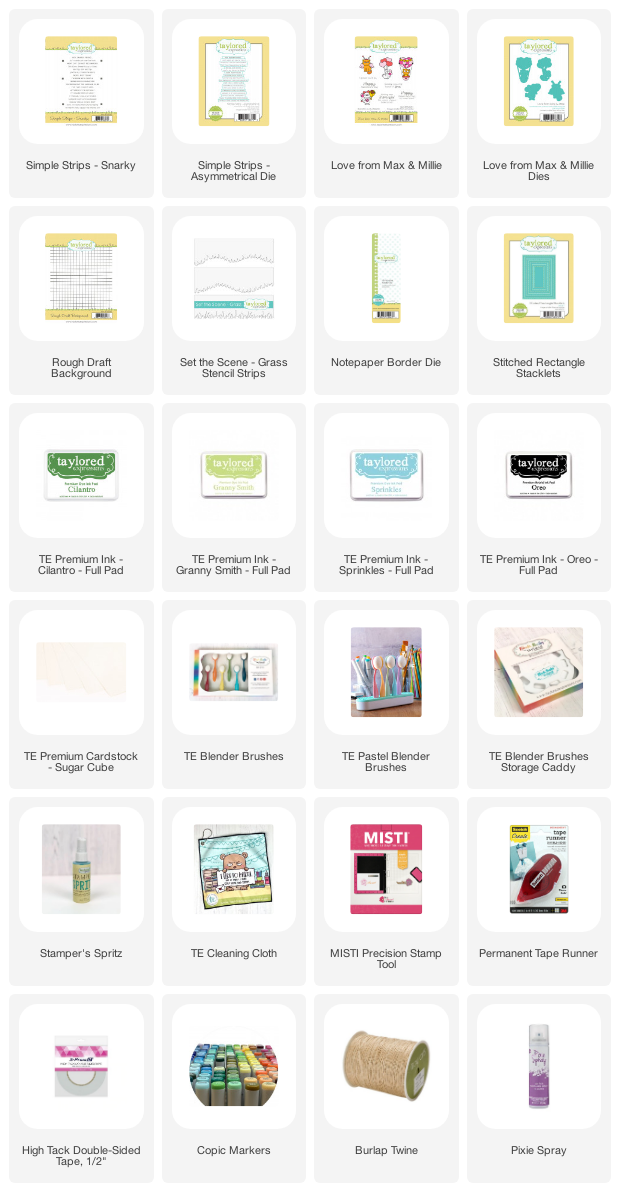 Angry Unicorn Card:



Chick Card: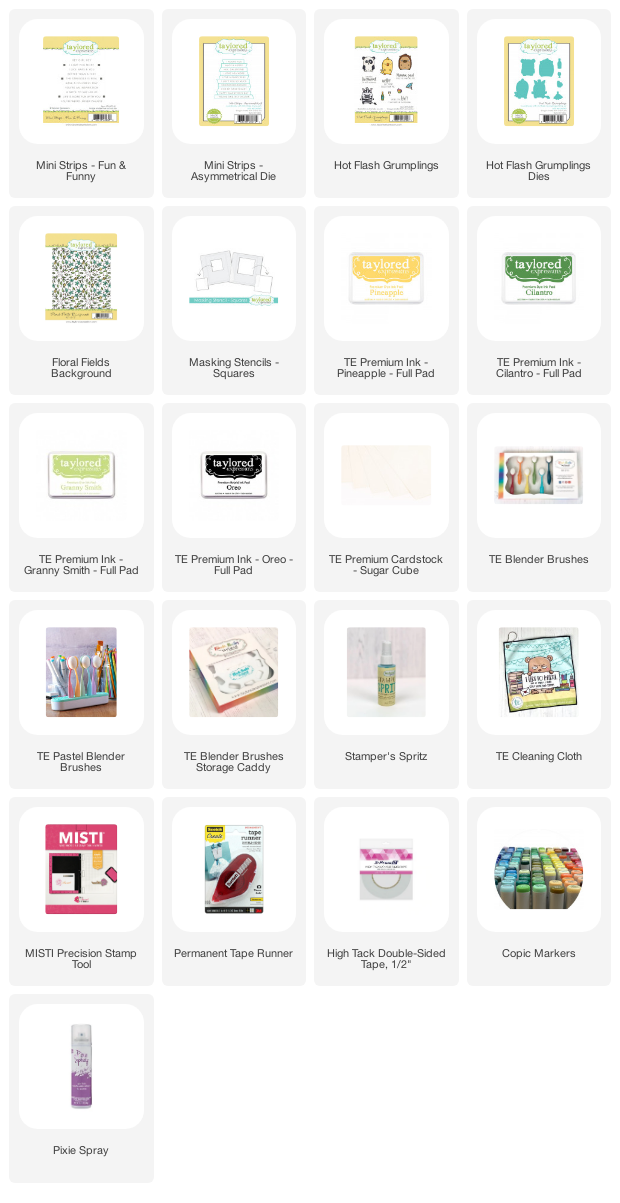 All these products are available now over at Taylored Expressions.

There is also a release of NEW Sticker Labels for the Mini Strips collection! And there is a  special promotion that includes 15% off all Mini Strips stamps* (*excluding the new Fun & Funny).
Find the TE Blog Post HERE with more crafty inspiration from the TE Creative Team! ❤
Thanks so much for stopping by!  Have a wonderful week! 🙂
Take care 🙂