Hello! Are you ready for Taylored Expressions new June Release?!  Let me just say–it is a favorite release of mine!! EEEEEEP!! 🙂
This first card features the new Do Something Creative. I just adore how you can create a little scene, and I love that even keeping it simple, it works swimmingly!
I colored everything with Copic Markers and blended the background on to create a base for my scene…so it's a desk, if you will. 😉

I think this little kitty is the cutest little nugget sitting on this crafty little desk. 🙂
Next up, I created a super fun little interactive card…. get ready!! First, it's in its closed state…
Goodness, I sure do LOVE this new Rainbow Waves background!! eeeeeeeek!

And then, there's the inside!! How crazy cool is THIS?! ❤ ! You open up the card and these little black pieces in the Gatefold Reveal give way to the sentiment behind. Of course, I created this in rainbow. 🙂  I then overlaid the vellum over it for the sentiment to be smoothly stamped on and embossed.

I think this is so cool–and very simple to make, which is definitely up my alley! 🙂
For my last card today, I used this super cool and oh SO fun to color new stamp: Create in Color. I thought it would be fun to pair it with the previously released set: Can't Touch This sentiment.
I love that you can add these little sentiment stamps from the forthcoming Craftiness is Happiness set onto the pencils! It worked out perfectly!

You can find all my supplies and links to the Taylored Expressions Shop below.
Before Crafty was Cool Card: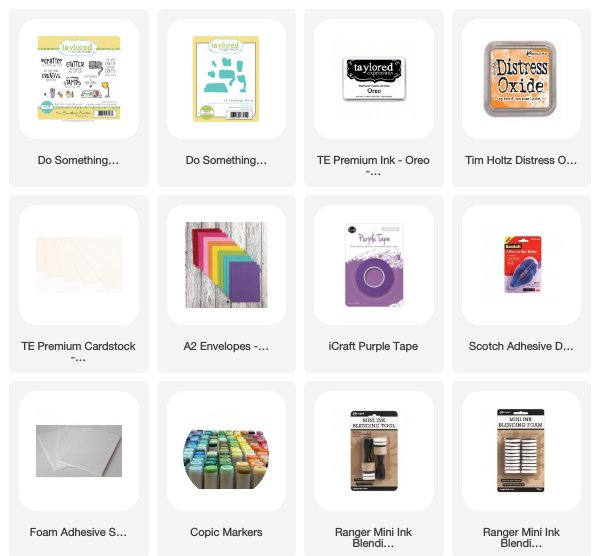 Be sure to check out the TE Blog! Taylored Expressions is celebrating Release Week with a giveaway during each day of sneak peeks! Visit the TE Blog to answer Taylor's Question of the Day for a chance to win one of the latest products before you can buy it!
Thank you for stopping by today! Be sure to check out the rest of the Taylored Expressions Challenge Team's projects. Seriously cool stuff! 🙂 
See you back here tomorrow!
Jill