Taylored Expressions has a New Release today –and it's the big one– The Christmas Release! Be sure to check out allllllll the products on the Taylored Expressions website, alllllllllllll the projects on the Creative Team's blogs AND all the fun promos going on. Phew! Merry Christmas indeed! 🙂
First up, the new Triple Slim Layering Stencils – Holly Holiday. There are accompanying Foil It – Triple Slim – Holly Holiday (but I did not use those today). I love the foil it panels–they look cool, add a little extra something and take out one little tiny step if you are making a lot of cards. Anywho–on with my cards!
I chose to go with a bit of a different color scheme for my cards–It's Peaches n Cream, Sweet Potato, Poblano Pepper, Mint Julep and Spearmint. I was a little apprehensive, wondering if these would be a fail as Holiday cards, but in the end, I quite like it! Something different and yet still festive!
I used the Mini Slim Stitched Stacklets and Petite Scallop Mini Slim Stacklets to add a little sweetness to each card as well.

A few paint splatters to give a little somethin somethin to each card before I added the stitching to each and finish them off. 🙂

Oh this sweet little winter bird! The sentiment set I used on all three cards is called Merriest Christmas and it has the coordinating dies too! 🙂
Next up, we have the Thrill of Hope stamp. And here's the scoop on that one:
In addition to the product bundles, we are offering an exclusive holiday freebie that you can only earn during this release week:
Right now through Sunday, October 2nd, you can earn the A Thrill of Hope stamp set with a purchase of $100 or more. The stamp set features a pine bough frame with a pop-out Christmas sentiment! Offer valid while supplies last.
And here's my card!
This background stamp is easy to use because the sentiment pops out and you can ink that separately from the pine boughs. Makes the color inking WAY easy! I added Little Bits-Stars in Pineapple with a little sparkle on top!

With the pop out, I found it fun to do a little ombre on the sentiment itself (Rose Water, Cupcake, Strawberry Milkshake and Guava) and then I could use a few different greens on the boughs (Granny Smith, Cilantro and Sweet Basil).
Here comes the cute! This little penguin set is called Dancing in the Snow! And the best part about stamping penguins? They are mostly black and white… So a little Copic Coloring on all their accoutrements and done! 🙂
Oh they are cute! I masked off this oval using the Masking Stencils – Ovals and used Lollipop, Sprinkles and Cookie Monster. It automatically creates that purple hue too, which is a fun little perk of ink blending.

I added some Twinkles using the Twinkle Twinkle Background and some glistening snow with the glitter. Turned out fun and festive for Winter! 🙂 (The sentiment is included in the Dancing in the Snow set. 😉 )
Here's a quick little card up next–I love these too! 🙂 This one uses the new Flap Flair Holiday and the new Endless Christmas set. The Endless Christmas is also perfect for envelopes like the Flap Flair Holiday.
I stamped the Flap Flair Holiday on the card front with a little ombre flair and then put the Endless Christmas snowman right on top. I colored him in with a little Copic marker, just to give him a little extra oomph. Finished him with a tiny little pom pom. 🙂

I might have to make a few of these into Thank You Notes at the holidays. ❤
Are you still with me? We have one more big one! This next set is created with the Create-in-Quads: Peaceful Pines and it makes rainbow trees a snap. Who doesn't like rainbow trees in the winter?
Oh and before I forget, there are also Foil It panels to go with this set as well! Yay!
I used all the fun rainbow colors on these for sure!

These sentiments are all white heat embossed on Oreo. This sentiment set is awesome because you stamp them all and bam die cut them all too! It is called All Together Christmas.

I created all the little snow flakes with the new Happy Medium Fresh Snow and added some Pearl Glitter for a little extra flair. 🙂

These are so fun to make–think of all the color combos you can do! Love that!
Here's the scoop from TE: (and there is a lot, so buckle up!)
There are three bundles available that include FREE coordinating envelope seals and an exclusive holiday freebie for $100+ purchases.
We have put together three different product bundles to jump start your Christmas crafting! Each bundle includes a coordinating collection of products plus FREE envelope seals. The product bundles are available through Sunday, October 2 or while supplies last. Here are the details for each bundle:
The Holly Holiday product bundle includes the Triple Slim Holly Holiday Layering Stencil set, Foil It – Mini Slim Holly Holiday panels, Cleary Crafty Signature Sentiments stamp set, Merriest Christmas stamp set, Merriest Christmas die collection, Foil It – Merriest Christmas panels, and FREE coordinating envelope seals (3 designs, package of 10).
The Peace on Earth product bundle includes the Peace on Earth Cutting Plate die, All is Calm stamp set, and FREE coordinating envelope seals (2 designs, package of 10).
The Peaceful Pines product bundle includes the Create in Quads Peaceful Pines Layering Stencil set, Foil It – Peaceful Pines panels, Happy Medium – Fresh Snow, and FREE coordinating envelope seals (2 designs, package of 10).
And of course, the A Thrill of Hope I mentioned previously above. 🙂
I loooooooooooove all the stickers! Be cool. 🙂
All these products are available now over at Taylored Expressions. See my links below  🙂
Triple Slim Holly Holiday cards:

A Thrill of Hope card: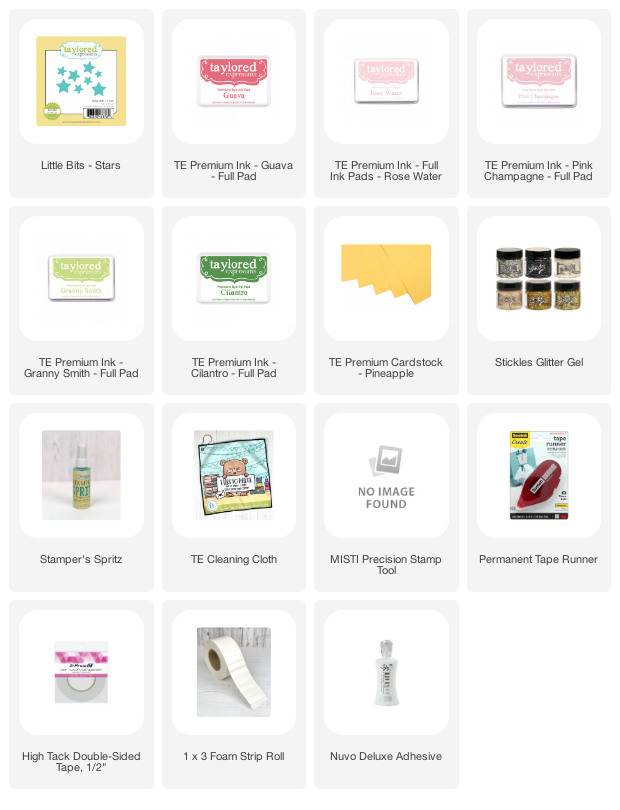 Endless Christmas card: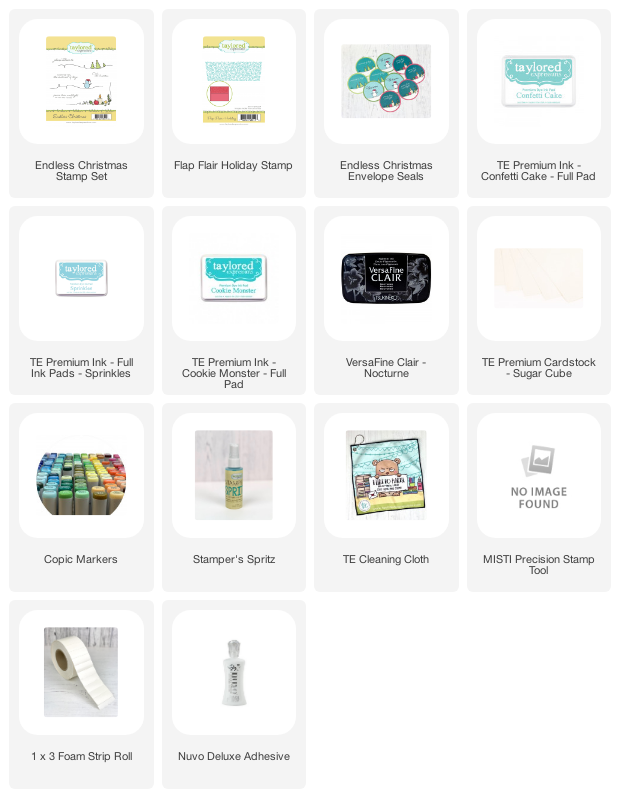 Peaceful Pines cards: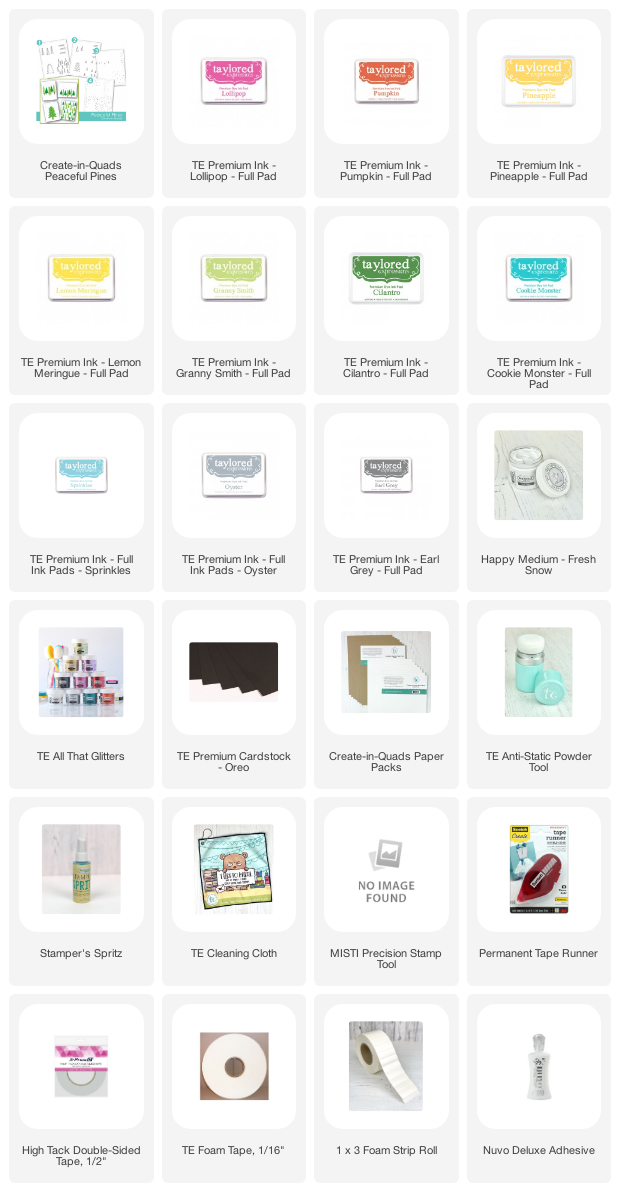 Find the TE Blog Post HERE with lots of Holiday inspiration from the TE Creative Team! 😉
Thanks so much for stopping by! 🙂
Take care 🙂