We are celebrating all the Moms over at  Taylored Expressions today. It's a lovely release that can be used for many occasions AND people, even other than Mom. ❤
First up today, I am using the new Dear Mom and new Gathered Greenery.  The boldness of this font and the size of this sentiment lends itself to a lot of different techniques! For this card, I kept it pretty simple stamping the background, color blending, and then embossing the sentiment over it.

I did use sort of an ombre inking technique on the Gathered Greenery background while stamping it. I used all the colors on the stamp, as I learned that would give me the look I wanted vs. stamping it all in one color. It just takes a little more patience and you want to be sure to put your yellow ink on first etc.

I thought this turned out quite happy! And the funny part is inside…
bwwwwwaaahahahahaa!!
Next up, we have Pretty Posies. I actually used this flower upside down and made it into a cone flower vs. a posie! ha! How's that for stretching your supplies?
For the background, I used the Mini Slim Cable Knit stencil, blending on Lemon Meringue, Pineapple, Grannie Smith and a touch of Cilantro!

Lastly, I wanted to try the kissing technique with the bold font of the Dear Mom, in combination with the new Gathered Greenery. It worked out so well!
First I stamped the Dear Mom in all the different colored inks in a solid. Then, once again, I inked the Gathered Greenery with multiple inks to create a rainbow sherbet background.
The last color I used was Honey and I didn't blend it super well, but I went with it all anyway. 🙂

The Perfect Parent sentiments are too funny for the inside (or outside) of the cards!
All these products are available now over at Taylored Expressions.
Dear Mom Cards:

Pretty Posie Card: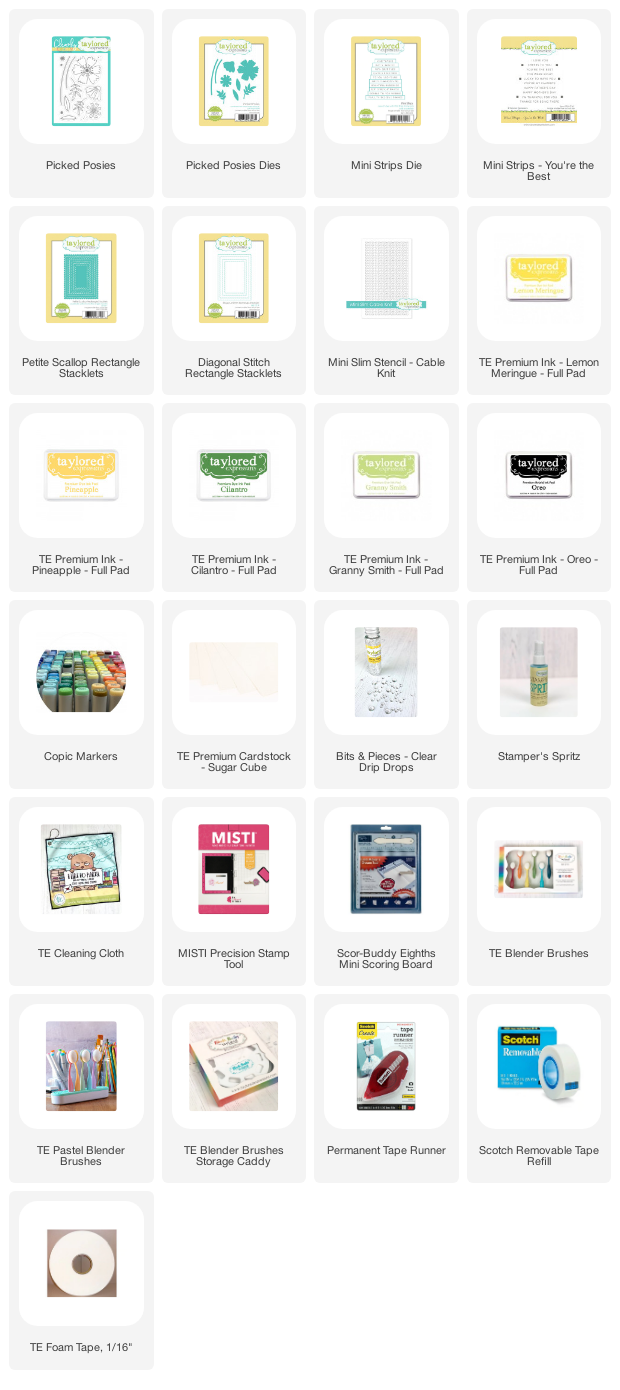 Find the TE Blog Post HERE with more crafty inspiration from the TE Creative Team!
Thanks so much for stopping by!  Have a lovely week–hope yours is warming up too.
Take care 🙂