I'm back again as the fun continues over at   Taylored Expressions, celebrating the Season of Crafting! Today, I am sharing one Stencils! AND STENCILS are 40% off TODAY only! This is a SALE–be sure you snag them early because the sale is only for today. 🙂
Taylored Expressions has a PLETHORA of Stencils to choose from and the best parts to me are their versatility, they are affordable and super easy to store. Big fan. Win win win!
For this card I used Mini Slim Candy Cane Stripe stencil. I also used the stamps: Handlettered Holiday 2 (and dies) and Fluffy Friends Holiday (and dies).
I threw some sparkly TE Pearl and Cookie Monster Glitter down there on the bottom to create a snow drift and some chaos, which seems fitting for this little guy. I colored him in with Copic Markers. For the sentiment from Handlettered Holiday 2, I sort of did a gray ombre with Mushroom, Earl Gray and Poppyseed.  Something different. I layered two sets of Lollipop cardstock below it to give it a little oomph off the card base. 🙂
I blended the stencil on twice. Once with Cupcake and shifted it to blend on Mint Julep.
This little guy cracks me up. I can feel his pain. 🙂
All these products are available over at Taylored Expressions. 
Here's the TE scoop:
40% off on STENCILS today only! Don't delay!
Mini Slim Stencil Card: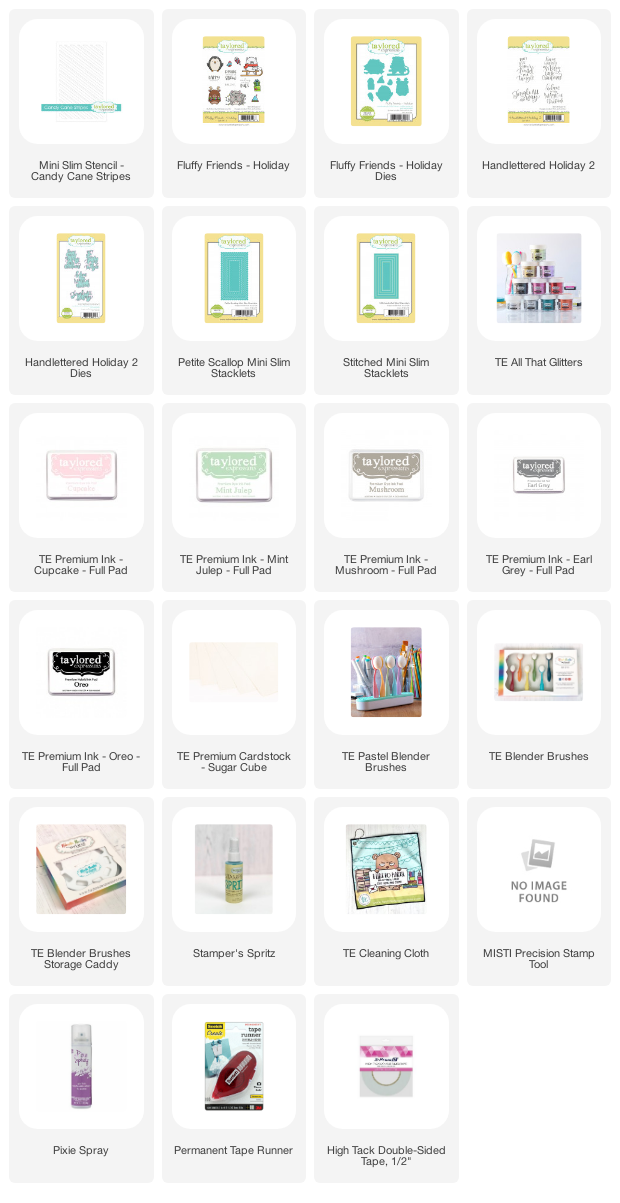 Find the TE Blog Post HERE with lots of inspiration from the TE Creative Team!
Thank you for stopping by!