Welcome to another great release celebration for  Taylored Expressions! All the new products will be available over at Taylored Expressions tomorrow, April 28th.
This release is full of goodness to celebrate Teachers and Grads! This year, I think the Graduates need a little extra love. So many events and celebrations of their last year have been cancelled. I can't imagine what that feels like. And the teachers–goodness, they have been thrown for so many big loops! SO–let's shower them with goodness!
This first card is a rainbow of goodness to thank my son's teacher this year.  I used the new Tag Team Teacher set. I completely adore this pencil… really, this whole set! It coordinates with the Tag Dies and oh how cute I can make a bunch of those QUICK!
I used a plethora of TE Inks and just made quick work of this rainbow action, careful to clean the stamp with the Stamper's Spritz cleaner well between each color.
I can't wait to stamp a bunch with the set! It's a good one that'll I'll be using A LOT! ❤
Next up, I used the new Flip the Script-Grad, coupled with the new Inside Scoop Grad.  This little mortarboard works swimmingly with the cards in this release to create a stack of cards in a jiffy! I decided to use it on it's own with the Masking Stripes stencil, just to mix it up a bit.
I used Blueberry ink with differently applied pressure using the TE Blender Brushes. It's simple to create a gradient look if you just pay attention to what you're doing. Sometimes if I am blending, and I get distracted, all the stripes end up basically the same tone. Ask me how I know… 🙂 ha!
Here's the inside of this card–the Inside Scoop Grad set has so many delightful sentiments of encouragement and inspiration! I just blended a little ink on the background there to give it a little something something. 🙂
You can find all my supplies and links to the Taylored Expressions Shop below.
Tag Team Teacher card: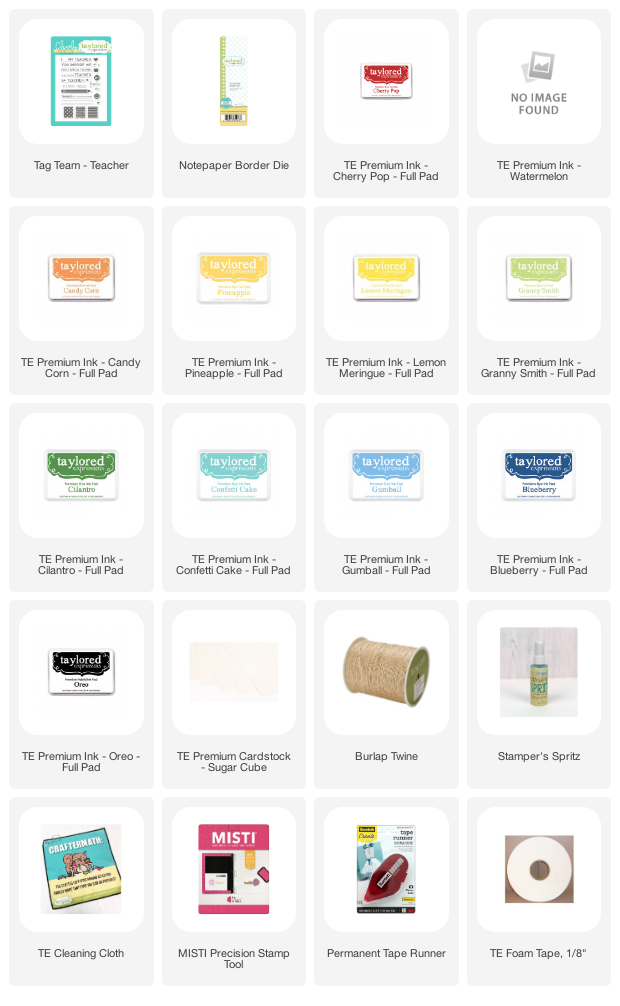 Grad card: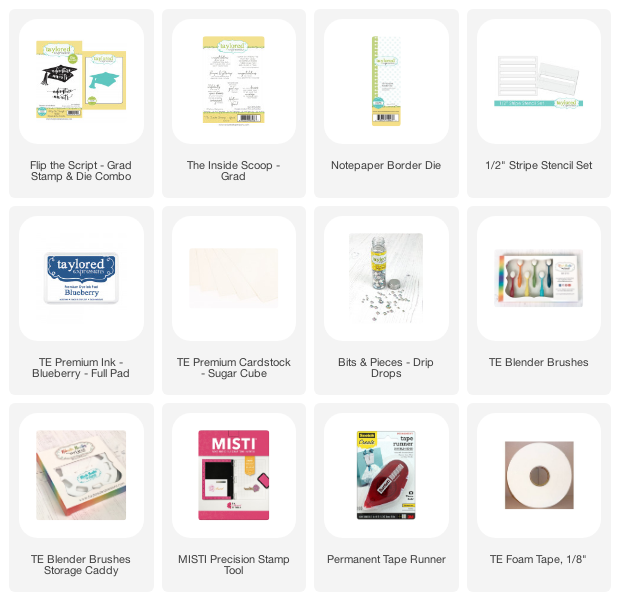 All these products are available tomorrow, Tuesday, April 28th over at Taylored Expressions! And Taylored Expressions is offering a free Black & White 6×6 Paper Pack with orders of $50 or more. ❤
Find the TE Blog Post HERE for today with more inspiration! ❤
Thanks so much for stopping by! I hope you staying well and enjoying some extra time getting crafty!
Take care 🙂