Happy New Week! Anyone else sort of spinning in circles like me? Ha!
Well anyway, onto fun news instead–Today,  Taylored Expressions is releasing products from a few kits. These products were previously only available in the kits, but now can be purchased individually at Taylored Expressions today! 🙂
I'm sharing two cards I made with individual kit pieces. First up, the Frayed Edge Masking stencil from the Field Notes kits–completely versatile for ANY project! I figured I need a few more of these cards, so I created a fun double stenciled background using the Frayed Edge Masking stencil and the Criss Cross Stencil. Of course this partnered with Big Grumpy and the Farewell 2020 Download.
I cannot have enough of these before the end of the year! haaaaaaaaaaa! 🙂

So true, so true. Sorry 2020.
Next up, I used the sentiment set called Good Vibes from the Hey There Kit. This sentiment set is a fave, especially these days. Need these sentiments so much right now! 🙂
I decided to make a trio of cards in hopes I'd send them out in the mail this week…they are needed elsewhere, not in my stash! 🙂
Pretty straightforward–I blocked out some strips of cardstock and then die cut them with the Mini Slim Trifold Template and the Stitched Mini Slim Stacklets. This is very clean look and easy to replicate in so many different options. 
I added some scoring to the Toffee Card bases, some stitching and some Clear Drip Drops. I love having this stack to send out! 🙂
I love making a stack at time, but I often don't think ahead like that. I am getting better though! 🙂
You can find all my supplies and links to the Taylored Expressions Shop below.
Frayed Edge Masking Stencil Card: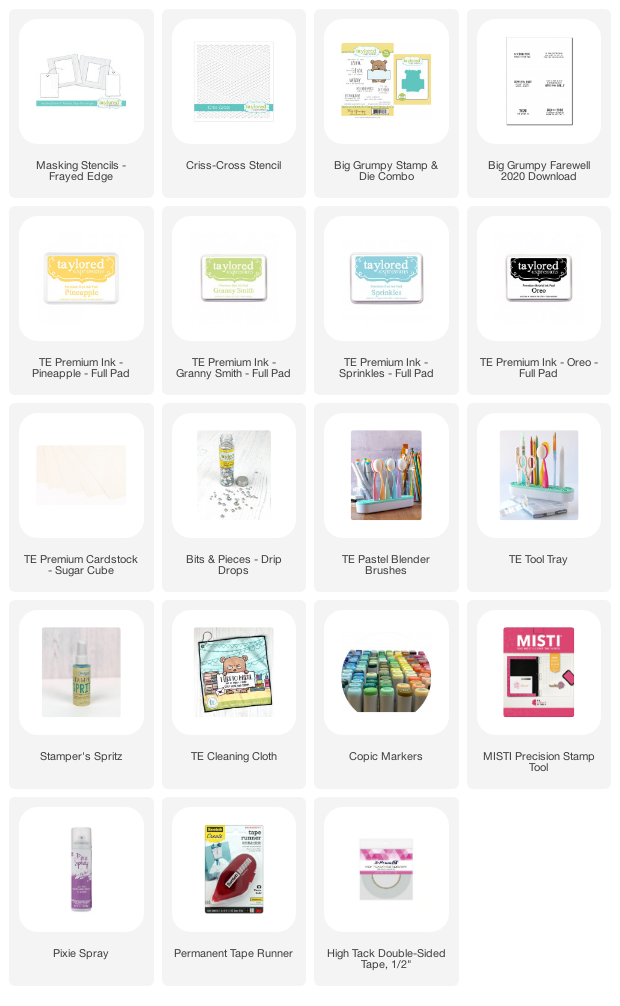 Good Vibes Trio of Cards: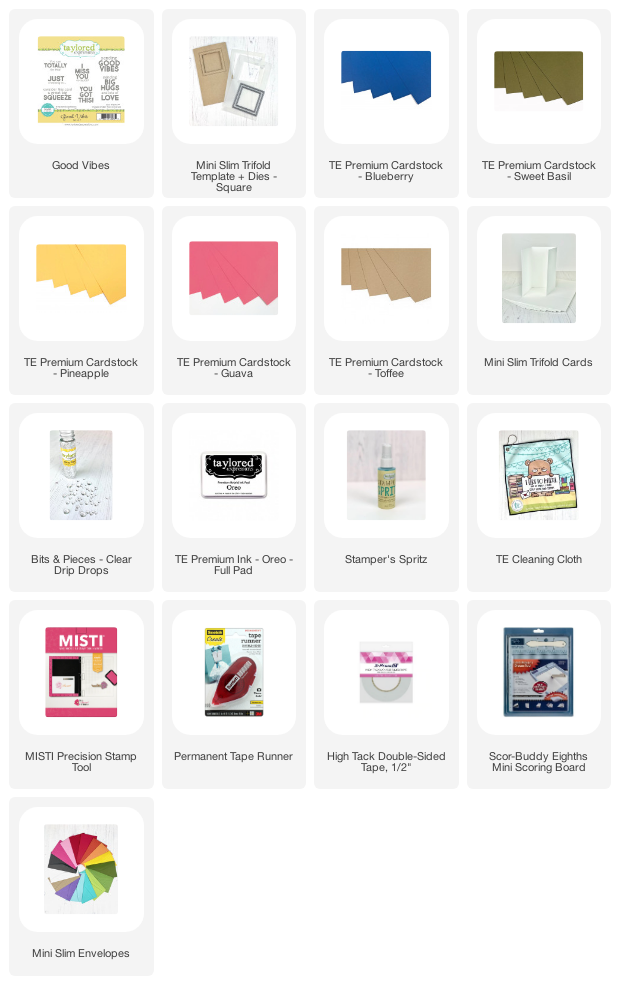 All these products are available now over at Taylored Expressions.

Find the TE Blog Post HERE with more inspiration from the TE Creative Team! ❤
Thanks so much for stopping by!  Have a great week and I'll be back with some more fun soon! 🙂
Take care 🙂