It feels like we just celebrated the Autumn release, but as you know, the holidays come in hot and fast and before you know it, we have no cards made! You're in luck because today we are celebrating the new (and available!) Christmas Release from Taylored Expressions today, October 6th! It's the biggest release! Over 40 new products!! 🙂
First up,  I thought I'd get the party started with a little HO HO HO! 🙂 This card features the new Candy Cane Stripe Stencil along with the new Fill in the Blank & St. Nick Cling & Clear Combo. I always love the sets with the multiples (snowmen, pumpkins, and now Santas!) and this fun Candy Cane Stripe Stencil is a fast fave! 🙂
These little cuties and their faces! Gah! So cute! This worked out really well for a Mini Slim card. I also used the 1″ TE Masking Stripe Stencil.
Next up, always a favorite: Big Grumpy Christmas!
Silent Night…Good. haaaaaaa!!!! I so feel this Big Grumpy. Especially when my son was younger. I just really wanted to sleep through the night. So. Bad. 🙂
Funny enough, I kept moving all these images around and low and behold, unbeknownst to me, I ended up with mittens in my cocoa! Oooops!! 🙂 Shhhhh. For the background, I used the previously released Twinkling Lights Embossing Folder. Big Grumpy gets me. ❤
Next up, let's switch it up to some retro Christmas fun, shall we? This is new Beautiful Baubles Layering Stencils. This one is fun and makes me think of the ornaments from when I was a kid.
A totally different color pallete for me, which I am always a little proud of–stretching those color muscles. I love the font in the Add On set–the retroness–soooooo fun!! 🙂
These would be easy to make a bunch of fairly quickly. And we all know that we need this ability come the Holidays! 🙂
Next up, I have another one of my faves: Gus & Gertie! This time, they are on a Gus and Gertie Holiday Adventure!
So stinkin' cute! I thought a shaker would be fun! So I added allllll the things! ha! 🙂 I also embossed the background with the Cross stitch Embossing folder. This embossing folder is always a go to for any wintery card. 🙂
I tied a little silver thread to the banner so Gertie could pull it along! This is a fun one in person because is super cute and well, shaker. ❤
Next up, let's revisit the cutie Santas, shall we? The St. Nick Cling & Clear Combo creates all these little Santa heads, so you can just go on creating and creating, 1-2-3! I used the stencil in the background. It's intended to fit between the Santa Heads if you stamp them all on a panel, but I thought I'd mix it up a bit and use it on the background several times over.
I added a few of the TE Clear Bits and boom! Done. (If you're on the fence, the clear bits are a must!)
And last, but definitely not least, I used Tag Team Christmas set to create these fun tags. I can never have enough.
This year, I added some stars from the Starry Background cutting plate and stamped them with the patterns in the set. The patterns fit perfectly!
I went with a green and pinks color palette, throwing in a little Sprinkles for fun! I can't wait to use all these. They crack me up! 🙂
You can find all my supplies and links to the Taylored Expressions Shop below.
HO HO HO card: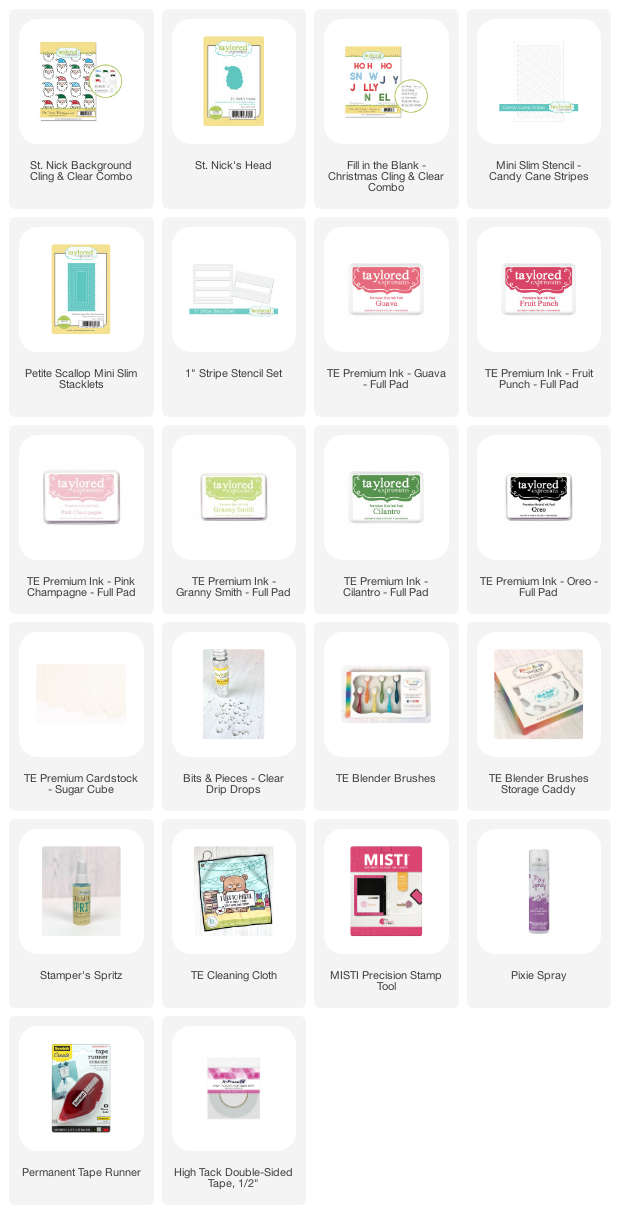 Big Grumpy Silent Night: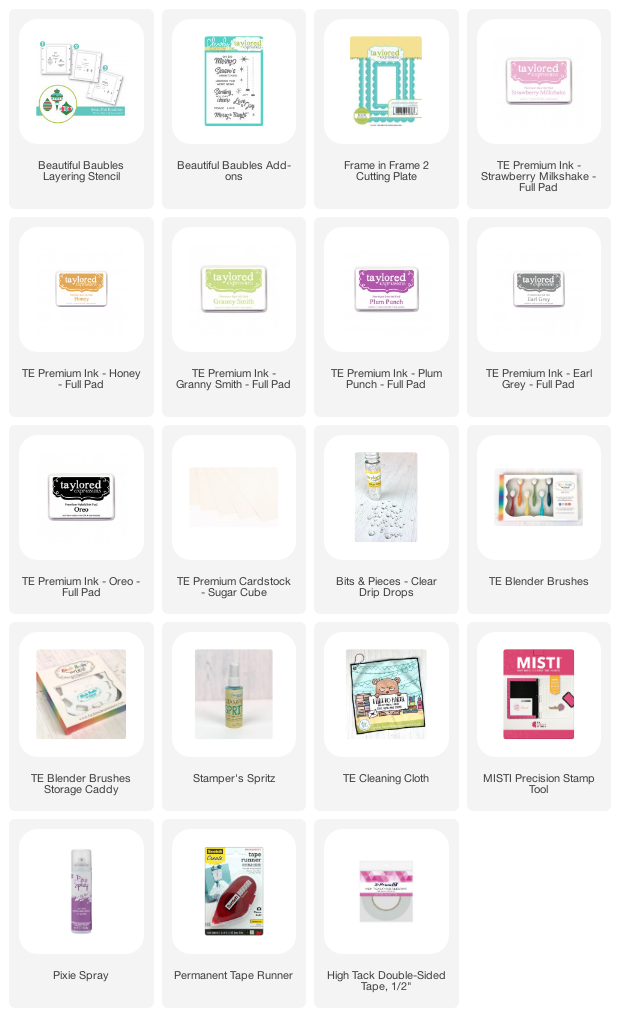 Tags: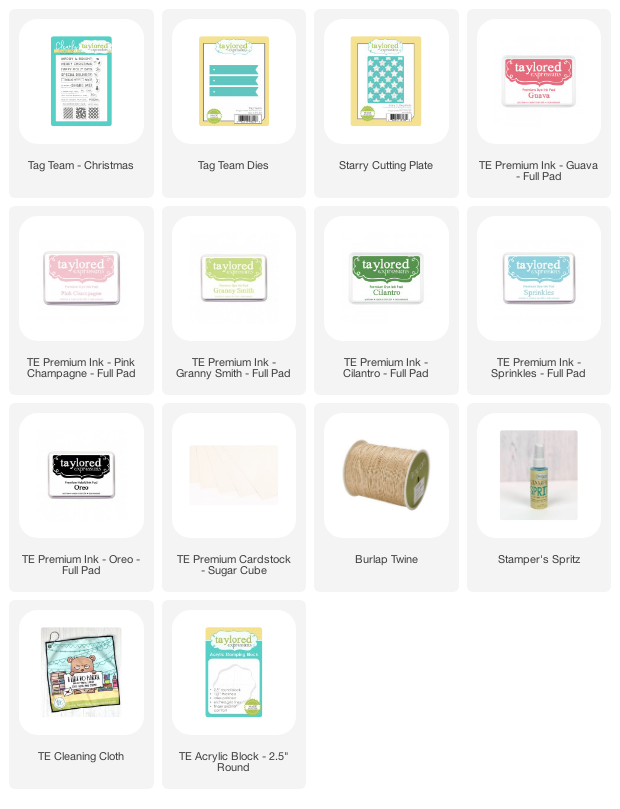 All these products are available Today, October 6th over at Taylored Expressions!
Also, here's the scoop: Through October 11th, the Beautiful Baubles Bundle (Beautiful Baubles Layering Stencil + Beautiful Baubles Add-ons) will be $30 as a bundle! Don't wait!
Find the TE Blog Post HERE with more inspiration from the TE Creative Team! ❤
Happy Holiday card making season! Enjoy it! ❤
Take care 🙂