Hey hey! It's time to start sneaking for Taylored Expressions new October Release?!  And it's all about Holidays!
This first card features the new Jolly Holly Background, Pine Clippings, and Handlettered Holiday 2 Sentiments & Dies. Goodness–How fun is this background?! And the best part: Lightening fast! Don't get me wrong, I can spend a couple hours on a card, but when you get super fun results fast, it's just magic!
I added a few layers of ink here to get a sort of resist effect. I stamped it with both Sea Salt and Sugar Cube and then added the greens and reds on top with the little stamps that come along with the background to fill it in! So fun to do!
Next up, I was able to use this awesome new stencil called Modern Holly Layering Stencil. This stencil is magical to use–I just love the effect! 
There are three layers to this stencil and you can super easily line them up with the guides on the side, producing sweet results very easily! I would also recommend Pixie Spray if you haven't used it. It is a light tack that holds the stencil down, just enough to keep it in place while you blend, but not enough to leave a residue on your project. It cleans off your stencil easily or you can leave it on like I do for the next project. It is amazing stuff!
Think of all the color combos you could layer up with this!? I just loved this one so, so I went with the traditional sort of colors.

I thought it would be cool to have a teacher holiday card–I never have time or the energy to getting those made on time! 🙂 I'm looking forward to giving this one to my son's teacher at Christmas!
Of course, I used the Petite Scalloped dies for both of these too!I Pretty much always use those, don't I? Ha! ❤ them! 🙂
You can find all my supplies and links to the Taylored Expressions Shop below.
Teacher Card: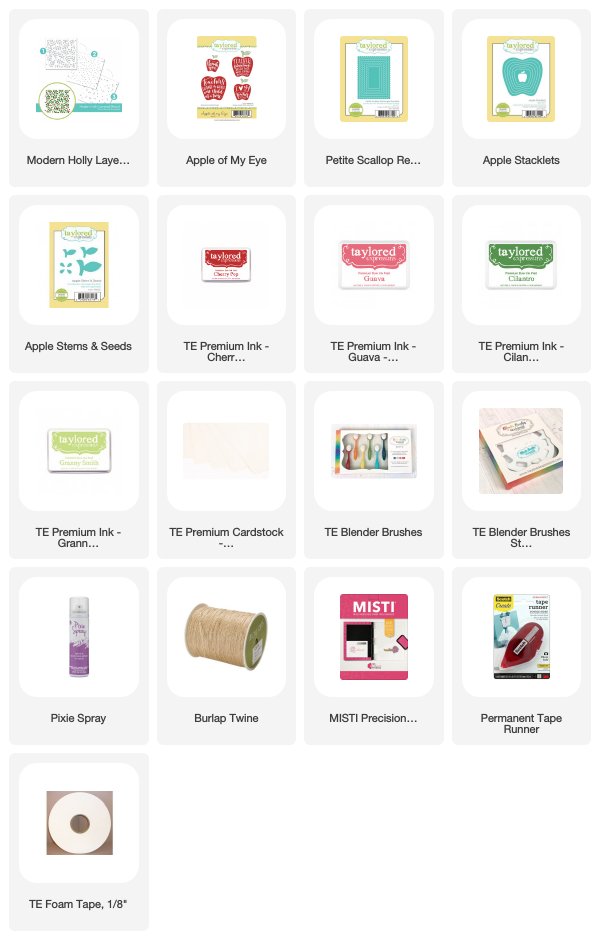 Be sure to check out the TE Blog!
Have yourself a merry little Christmas! Every order placed between October 3rd – October 6th will earn DOUBLE crafty points to apply to a future purchase! Plus, receive FREE U.S. shipping on orders over $25 OR $5 off shipping for residents of Canada with the code CANADA5. 
Taylored Expressions is celebrating Release Week with a giveaway during each day of sneak peeks! Visit the TE Blog to answer Taylor's Question of the Day for a chance to win one of the latest products before you can buy it!
The New Release will be available Thursday, October 3rd! And there is a new website! It is fantastic and improved! So be sure to check that out too.
Thank you for stopping by today! Be sure to check out the rest of the Taylored Expressions Creative Team projects. Sure to be fantastic! 🙂 
See you back here tomorrow!
Jill