I'm here to share another project with the new Taylored Expressions Blender Brushes! You can sign up HERE to be notified when the next batch is available to order!
I so enjoy making and mailing Crafty Friend cards, so I decided it would be fun to make another one! 🙂
This card makes me soooo happy! I love the colors and how it all turned out. I just blended on one color, cleaned the stencil, relocated the stencil and repeated with every color (see below for colors).
You can find all my supplies and links to the Taylored Expressions Shop below.
Hey Crafty Friend: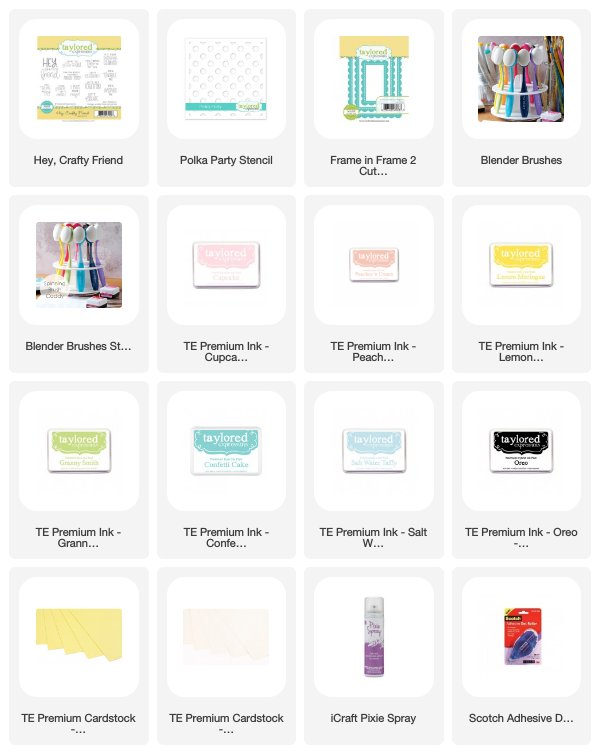 Check it all out over at Taylored Expressions! These brushes are constantly spinning on my desk– ❤ them!!
The Taylored Expressions Blog can be found >> HERE, to keep up with all the fun!
Thanks so much for stopping by — happy blending!! 😉