I hope you enjoyed my post yesterday to share the news for the new Taylored Expressions Blender Brushes! I cannot stop blending since I received them! ❤ And you all are clearly as excited as me, because the Blender Brushes were so popular and sold out the first day! The great news is, they will be restocked as soon as possible, so hold steady!
Just a quick review again: The bristles are white, so you can see the color you put on them, the handles are COLORED in rainbow colors!! AND there is a Turning Caddy to store them!! 🙂 Check it all out over at Taylored Expressions now! Yay! ❤
I'm very serious when I say I have been ink blending up a STORM lately! 🙂 Here's another card I made using them:
I colored the bees with Copic Markers and die cut them out. I hear embossed the Dizzy Dots background in white and ink blended using different blues after that. When I finally stopped myself from blending (ha!), I die cut the background into hexagons for a fun bee backdrop! ❤

Bzzzzzz! This was a fun one to make, for sure!! 🙂
You can find all my supplies and links to the Taylored Expressions Shop below.
You Rock Bees card: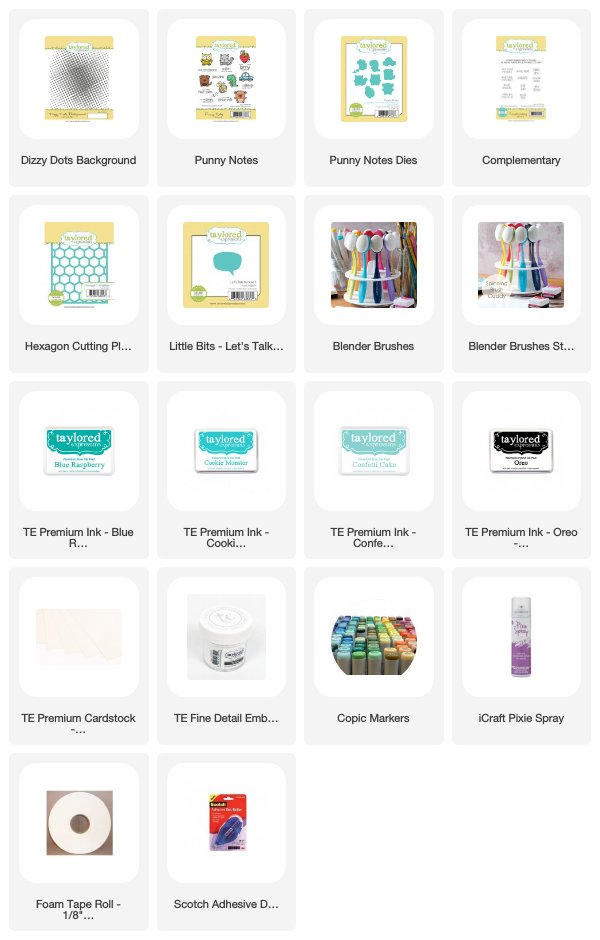 These products are available now over at Taylored Expressions!
Be sure to check out the Taylored Expressions Blog for the latest information. 🙂
Thanks so much for stopping by again and happy blending!! 😉