The exciting news popped last week about the new Taylored Expressions Blender Brushes! I hope if you were interested in them, you were able to order a set. If you wanted to order, but the dots didn't connect in time, you can sign up HERE to be notified when the next batch is available to order!
Today, I'm here to share fun color combos you might like to try with the Taylored Expressions Blender Brushes! (There's a fun post over at Taylored Expressions today!)
This first blend is: Lemon Meringue, Sweet Potato, and Plum Punch.

This second blend is: Granny Smith, Pineapple, and Blue Raspberry.
This third blend is: Guava, Pineapple and Pumpkin.

And lastly, this blend is: Pineapple, Cookie Monster, and Earl Grey.

I really enjoyed making these different combos blend together. Each one with very different results. My goal was to try something I wouldn't normally default too, and I loved the results! The last one, my biggest experiment, is my favorite! Never thought it would work to use Earl Grey– and then it ends up being my fave–go figure! 😉
So, I made it into a fun card:
This little dude seriously makes me laugh!! 🙂

I think this card is a RIOT! That bunny and his look is just priceless! What a fun card to make! I colored him with Copic Markers pulling the colors from the background in. I think of this card often now and how mixing it up had unexpected success. 🙂
You can find all my supplies and links to the Taylored Expressions Shop below.
Let's Get it Started card: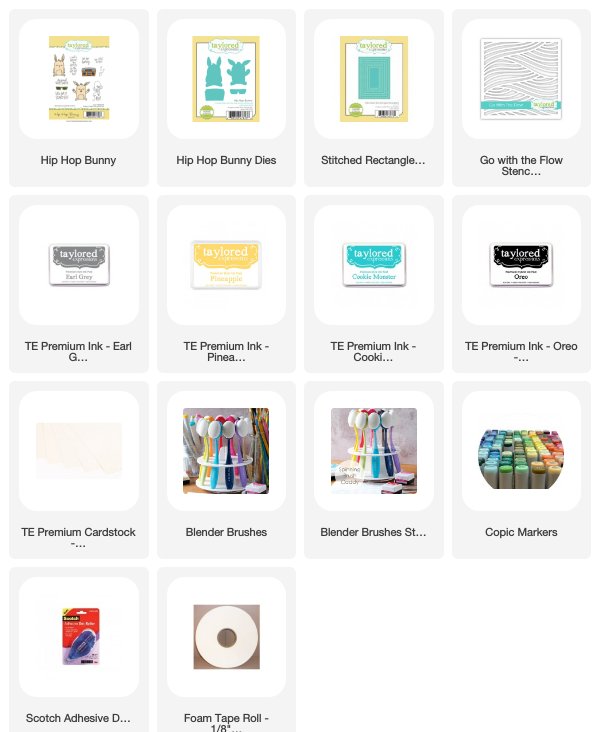 Ink Blends: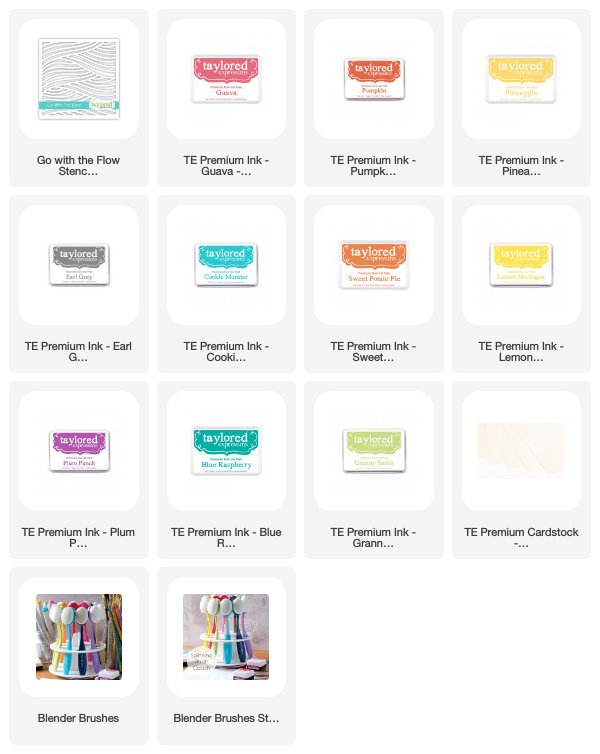 All these products are available now over at Taylored Expressions!
I hope you are inspired to pull all those inks off the shelf and give them a spin–together! 🙂 Have fun getting inky!
Be sure to check out the Taylored Expressions Blog HERE for all the fun and more blender projects from the amazing Taylored Expressions Creative Team! 🙂 Such fun to see–they make AMAZING things!
Thanks so much for stopping by — happy blending!! 😉