Welcome back! Today we are celebrating a fun release for the Hot Flash Grumplings from Taylored Expressions! This set is available over NOW at Taylored Expressions today, June 20th. Hot Flash: It's the first day of Summer! 🙂
I think this whole set up is a crack up. I wanted to elude to a "rising tide", if you will and hopefully this little bar graph I created with the Masking Stencil-Stripes does just that! 🙂
Coffee spilling, back off. Stay away! 🙂
What a fun set to make friends silly cards and send them a laugh!
You can find all my supplies and links to the Taylored Expressions Shop below.
Hot Flash card: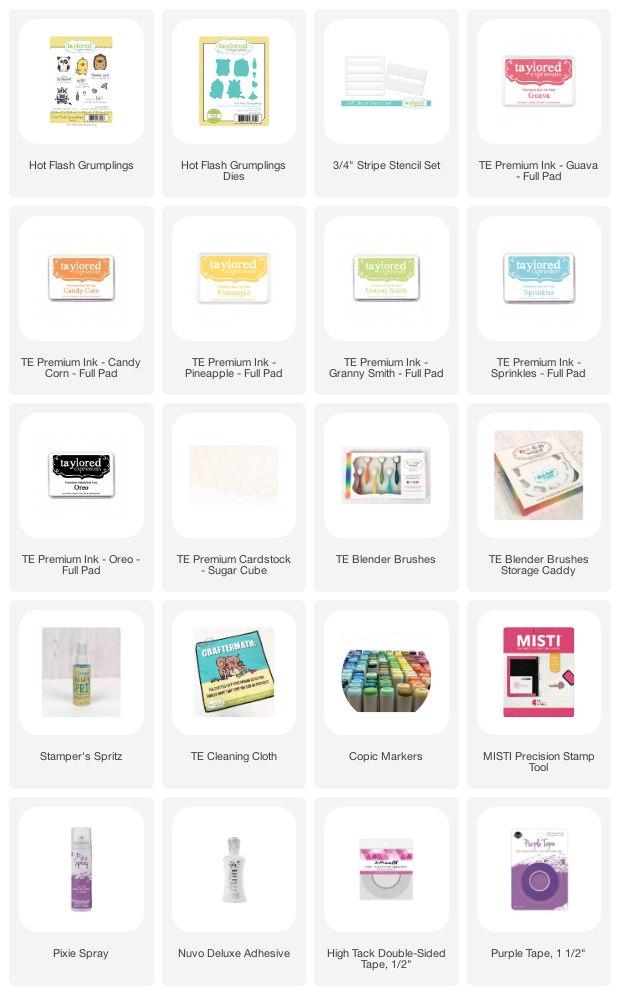 All these products are available over at Taylored Expressions!
Find the TE Blog Post HERE with more inspiration! ❤
Thanks so much for stopping by! I hope you have a GREAT summer!
Take care 🙂