Welcome to Release Day for Taylored Expressions April Release! All the new products for April are available over at Taylored Expressions now! Yay!
My first card features the NEW Color My World stamp set. ❤
I am a forever fan of black and white and a little pop of color! As simple as it is, it always feels crisp and refreshing to me! 🙂
The sketchy feel of this map steals my LIKE, big time! 🙂 And how perfect is this sentiment? I could give this to so many people! ❤
Next up, I have a sweet little number that can be used for so many occasions! I wanted to see if I could make it ultra versatile and I think I did just that. Maybe not so much for a man's birthday, persay, but so many other occasions!
I love that Heather created these patterns larger than the banners, so you can stamp them and cut them so much easier than if you had to line up the patterns with the banner shape. Delightful in so many ways!! 🙂

I added a little Toffee strip and stitched all the banners on together. Again, a different color combo for me overall. Just love experimenting with color combos! It's often the ones I think are going to be not-so-great that are my faves! 😉
You can find all my supplies and links to the Taylored Expressions Shop below.
You Make the World card: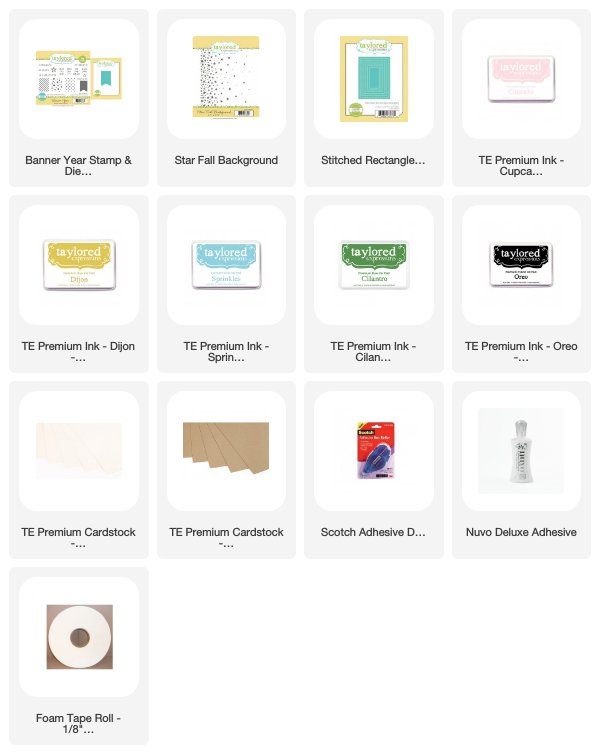 All these products are available now over at Taylored Expressions!
If you missed my previous posts for Taylored Expressions Release Week, check those out by these links: Day 1 , Day 2 or Day 3.
Thanks so much for stopping by this week!! 😉